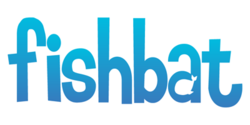 Bohemia, NY (PRWEB) June 22, 2013
On June 22, Internet marketing company fishbat details an LA Times article and analyzes how Instagram's new video feature could be the death of Vine.
According to an article published by the LA Times, Instagram unveiled a new update Thursday, which gave users the ability to record stop-motion videos similar to Vine. In the article, Instagram co-founder Kevin Systrom says, "What we did to photos, we just did to video."
Instagram's new video feature allows users to compose 15-second videos and add filters. The article says Systrom added 13 new filters specifically tailored to the video format. Instagram also created the "cinema" feature, which minimizes the "shakiness" of handheld videos seen when using a smartphone.
Justin Maas, VP of client relations at fishbat, says the new update could be detrimental to Vine. He says it's just another part of the Facebook-Twitter war that's plaguing the social media industry.
"Twitter owns Vine and Facebook owns Instagram," Maas explains. "It's just another battle in this social media war. Instagram's take on stop-motion video could be detrimental to Vine. Now users can share those videos right on one feed alongside the pictures they normally take. Instagram's new features go above and beyond Vine's capabilities and they add filters. There's a good chance that if Vine doesn't develop something special, Instagramwill win back all of the users that flocked to Vine by streamlining their video and photo experiences."
Maas says that Instagram's new video feature has a lot of useful capabilities, especially the ability to delete specific sections of the video. "When a user records the video, they can click back and delete a previous video section if they don't like it without having to trash the entire thing," he says. "I think this is going to be one of the main selling points for Instagram's new feature. Vine might actually be in trouble."
fishbat, Inc. is an award-winning, full-service online marketing firm and social media agency. We're branding experts dedicated to making your business a part of conversations that are already happening. Through social media management, search engine optimization (SEO), web design, and cutting-edge public relations strategies, we can raise awareness of your brand, strengthen your corporate image, and place your business in front of your ideal audience.
#####