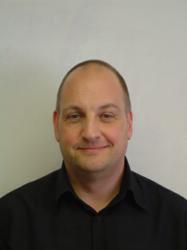 We're very happy to be working with QMSA to help clarify some of the key issues currently of concern to our readers
(PRWEB UK) 20 October 2012
QMSA has developed an initiative to help provide a voice for installers who operate in the building services sector.
"VOICE is free to join, it is not a membership scheme it acts purely as a conduit to provide feedback on mass from the people best placed to provide it 'The Installer' It is time that the Installer was given a real voice", says John Martin Founder of QMSA and the voice initiative.
"Many organisation claim to represent their members when sitting on steering groups, but many actually use this position to drive either their organisations own vested interests or their own personal agenda", he continues "we will simply gather the feedback create statistics and pass it on to interested parties Uncensored at the same time making the results very public".
QMSA has partnered with PHAM News to help promote their message and Chris Jones Managing Editor of PHAM comments "We're very happy to be working with QMSA to help clarify some of the key issues currently of concern to our readers, such as MCS the Green Deal and how competence is determined. I'm sure the new column will make for an interesting read and the installer voice website will help to generate some lively debates in the months to come. Any platform that enables installers to express their views has to be a good thing and, alongside QMSA, we'll be doing our best to ensure that their voice is heard".
QMSA will be providing a monthly column from October 2012 If you are tired of not having your opinion given serious consideration by those seeking to make changes ad create yet another scheme requiring more training burden, registration costs and administration, then join voice. No badges, van stickers, caps and pens…Just an opportunity to be heard. Let's have a say for once, what say you?