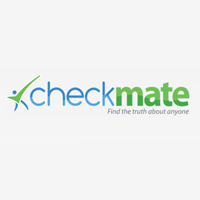 Las Vegas, NV (PRWEB) April 18, 2011
According to a 2010 survey conducted by online dating site Match.com, 17% of couples who married between 2007 and 2010 met online. According to the same survey, one in five adults have dated someone they met online, and one in five persons in a new, committed relationship met their partners online. These statistics speak volumes about how people meet and develop personal relationships today and Instant Checkmate offers a way to protect you.
Two-thirds of dating singles still meet other singles through more traditional means: work, school, family and friends. These methods allow singles to meet people in relatively safe circumstances. Introductions made by family and friends have the added benefit of including a personal reference. For singles opting to meet others through online dating services, however, there are few guarantees that people really are the way they represent themselves to be.
With an instant background check from Instant Checkmate, subscribers can realize the same benefits of a personal reference – additional information about a person that he or she might not otherwise be willing to reveal to a new acquaintance. InstantCheckMate.com can help subscribers determine the criminal, financial and employment status of a new acquaintance. More importantly, the Instant Checkmate background check can reveal marital status, aliases and other undisclosed past and present relationships that may have an impact on a new relationship.
Instant Checkmate is fast, affordable and anonymous. Results are returned immediately to the user's computer screen and include results from billions of federal state and local criminal records, sex offender registries, public records, and private databases. Instant Checkmate discloses the information that a new acquaintance may not be willing to share and may help preserve a subscriber's personal safety in the process. For more information about Instant Checkmate, please visit Instantcheckmate.com or connect with Instant Checkmate on Facebook.
About Instant Checkmate
Instant Checkmate is an online background check service available to both businesses and individuals on a subscription basis. Results include comprehensive federal, state and local criminal background checks, including sex offender registries, along with publicly available records, including financial and credit information, stored in private databases. For more information about Instant Checkmate, please visit our Web site to contact Instant Checkmate or follow Instant Checkmate on Twitter.
# # #