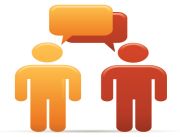 It is an exceptionally cost effective way to reach out that takes less time and far less money than traditional dental marketing campaigns.
Denville, NJ (PRWEB) May 04, 2012
The way this new high tech system works is a current or potential patient visits the clinic's website and enters name and email address in a form to subscribe to the dental newsletter on the site. Once that information has been entered, the data is automatically stored in the clinic's Instant Dental Newsletter account and the new or current patient starts getting newsletters twice a month. They can automatically access the FREE eBooks on various subjects like cavity prevention, how to have healthy teeth and gums and much more. In this manner, Instant Dental Newsletter gives dental clinic clients ready-to-use lead generation 'hooks' that are completely customizable and serve as new patient recruiting for each clinic that also helps build an email list.
Dental clinics have a super easy to use, highly advanced method of not only keeping current patients up to date but also reaching out to potential patients as well. The newsletter can be generated to be distributed either by email, fax or even as a hard copy to be handed out in the client's office or be distributed around the community to local businesses. It is an excellent way to "get the brand" noticed and keeps the dental clinic's name visible in a high profile kind of way. The customized uniquely designed letter can be changed and updated by the client themselves as needed. The program also allows the user to send out customized greetings and generate email reminders of upcoming or missed appointments. It keeps current patients informed, reconnects with former patients and gives potential patients an in depth view of the clinic and how it operates. It is an exceptionally cost effective way to reach out that takes less time and far less money than traditional dental marketing campaigns. And with increasing competition and dwindling patient prospects, it is important to use every tool available to keep a dental practice growing.
"It is a way to generate Dental newsletters and dentist newsletters for dental marketing," says founder Nitin Chhoda. Instant Dental Newsletter is the brainchild of Nitin Chhoda, a licensed physical therapist and published author. Chhoda brings a unique perspective to this unique service because of his understanding both the medical aspect of the field and by being a writer. He has an excellent understanding how to engage readers with content. His goal with Instant Dental Newsletter is to find new ways to automate marketing and referral generation using technology that takes private practice marketing to an entirely new level.
Chhoda's office can be reached by phone at 201-535-4475. For more information, visit the website at http://www.nitin360.com.
ABOUT NITIN CHHODA
Nitin Chhoda is a licensed physical therapist, a doctor of physical therapy, and a certified strength and conditioning specialist. He's the author of "Total Activation: The New 5 Step Fitness Mantra" and "Marketing for Physical Therapy Clinics." He's been featured in numerous industry magazines, major radio and broadcast media, and is the founder of Referral Ignition training systems, Private Practice Summit, the Private Practice Formula and the Private Practice Mastermind group. Chhoda speaks extensively throughout the U.S., Canada and Asia. He's the creator of the Therapy Newsletter, along with Clinical Contact, a web-based service that boosts patient arrival rates.