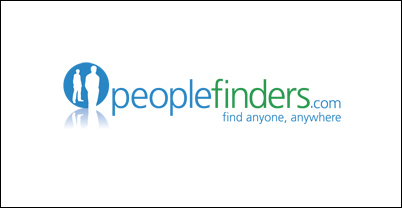 We want to help people find people as fast as possible
Sacramento, CA (PRWEB) July 5, 2007
PeopleFinders.com, America's leading people search Web site, now features instant people search technology that provides search results simultaneously as users enter their people search information.
PeopleFinders.com JAX uses AJAX technology, which enables users to see search results instantly as they type. Unlike most online people searches, JAX provides search results to users without having to load another Web page. Moreover, JAX people search refines the user's people search as they type.
"As you type, you can see the results of your search appear and change instantly on your screen," states Hayden Bond, Marketing Manager for PeopleFinders.com. "With JAX, you don't have to wait for a Web site to bring up a list of results or redirect you to another page," adds Bond.
Users can begin their search by entering basic information for their search subject, such as name, city or state, into a search box. JAX technology will then immediately generate a list of relevant results below the user supplied search information. Additionally, JAX search results refine instantly as search information is altered by the user. Thus, users can narrow down their search results or perform multiple searches in a matter of seconds.
"We want to help people find people as fast as possible," states Bond. "With our unique results-as-you-type technology, we believe that JAX can help our users find loved ones, old friends, classmates and anyone else they are looking for faster than ever before," adds Bond.
For more information on JAX, visit http://www.peoplefinders.com/jax.
About PeopleFinders.com:
PeopleFinders.com is the leading provider of accurate and timely people search results on the Web. Located in Sacramento, CA, PeopleFinders.com offers a variety of people search choices for home owners, businesses, parents, financial institutions and many others including background checks, criminal checks, business searches, unclaimed money searches, bankruptcies and liens searches, property searches, marriage and divorce checks, birth and death records searches and investigator assisted searches. Founded in 1988 by Licensed Investigator and former Intel Corp Investigator Robert Miller, PeopleFinders.com enables users to search more than a billion public records through their extensive collection of databases which are the same databases currently being used by law enforcement and governmental agencies. PeopleFinders.com can be found online at http://www.peoplefinders.com.
###