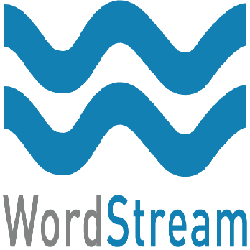 Boston, MA (PRWEB) December 18, 2012
December 18, 2012, WordStream Inc., a provider of search marketing software and PPC management solutions, is joining with InstaPage to present a new webinar on how an organized PPC campaign and an expertly crafted AdWords landing page can work together to bring advertisers remarkable results.
The webinar, entitled " PPC & Landing Pages: The One-Two Punch of Online Marketing," will be presented on Wednesday, December 19, at 1pm EST (6:00pm GMT/UTC).
A well-structured PPC campaign and optimized landing pages are the one-two punch of online marketing, but in order to achieve this marketing knock-out move, it's essential to understand what makes a great landing page and PPC campaign.
In the "PPC & Landing Pages: The One-Two Punch of Online Marketing," webinar, WordStream's Larry Kim and Tyson Quick of InstaPage will show attendees:

The best way to organize PPC campaigns
How to integrate landing pages with PPC ad groups
The components of a successful landing page, from headline to button
This webinar will be full of actionable tips and expert advice for improving PPC landing page performance. Attendees will also have the opportunity to ask questions and gain knowledgeable insight.
Space is limited for this webinar, so be sure to sign up today!
About WordStream:
WordStream Inc. provides SEM software and PPC services that help marketers get the maximum results from their PPC and SEO efforts. WordStream's services deliver quality traffic, clicks and conversions for businesses looking to improve their pay-per-click marketing efforts. WordStream's easy-to-use software allows for more effective paid and organic search campaigns by providing the 20-Minute PPC Work Week, a customized workflow that guides marketers through steps that can greatly improve their AdWords campaigns.
WordStream has gained positive media attention in the past for its free PPC tool, the AdWords Performance Grader, which evaluates users' PPC accounts and provides valuable key tips for improvement. The pay per click advertising company WordStream also offers industry-recognized keyword discovery tool in addition to PPC bid management solutions that help small businesses grow and discover better results.
Media Contact:
Laura Taylor
VP Acquisition & Experience Design
WordStream, Inc.
http://www.wordstream.com
617.849.6124
ltaylor (at) wordstream (dot) com