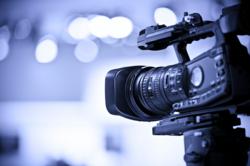 Instrumentally's music teachers coach throughout the music video and recording experience
Ascot, Berkshire, UK (PRWEB UK) 7 December 2012
Instrumentally announce the launch of gift certificates and music experiences.
Instrumentally's gift certificates provide the perfect present for those who have always wanted to learn a musical instrument or take up an instrument learnt at school.
" We see an increasing number of adult students who value the flexibility that we provide," says Instrumentally founder Kate Chislett.
For those wanting to record their talents, Instrumentally offer two music experiences:
The Recording Experience includes 3 x 30 minute coaching sessions with one of Instrumentally's music teachers plus an audio recording session of up to 4 hours.
The recording engineer mixes and produces one or two tracks and master onto an MP3 or CD.
The Music Video Experience additionally provides a video recording of the session which is edited to provide a video file or DVD of the performance.
Purchase of an experience includes a presentation gift box for giving on Christmas Day.
Further information: http://www.instrumentally.co.uk/experience
About Instrumentally
Instrumentally provide inspirational music teaching of a wide range of musical instruments.
Its purpose built Ascot Studio opened in June 2011 and contains five air-conditioned music rooms each with high end digital pianos, electronic drums and a Sonos wireless music system.
Cast!, its musical theatre group, and Intros, which offers pre-school children an introduction to music, also take place at the Studio.
A range of Starbucks coffee and tea is served to those waiting in our spacious reception area and provide free Wi-Fi and space to catch up on work or homework.