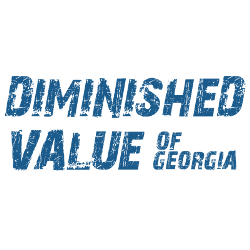 17c is an unfair formula used by Insurance Carriers to assess Diminished Value.
Atlanta, Georgia (PRWEB) February 18, 2013
On a recent news segment on WSB-TV Atlanta, the consumer investigation unit reveals the systematic and unfair handling of loss in value insurance claims.
Loss in value, otherwise known as Diminished Value, is the reduction in resale value a vehicle suffers after being repaired from an accident or collision. Auto buyers will not pay the same amount for wrecked and repaired vehicle as they would for an undamaged counterpart.
According to Diminished Value of Georgia, for many years, insurance carriers have been underpaying diminished value claims by compensating claimants using an erroneous and inaccurate formula called 17c. This percentage based formula yields values much lower than the actual loss amounts saving the carrier millions of dollars at the expense of accident victims.
The 17c formula, named after paragraph 17 of the Mabry v State Farm court case (Georgia Supreme Court FILE NO. SU 99 CV 4915, 12/01/00) caps the loss in value at 10% of the vehicle's book value. "Not only is 10% arbitrary and too low, it could not logically apply to all makes and models," says Antoine Rached, Owner of Diminished Value of Georgia. "It is irrational to maintain that a Ferrari will lose the same percentage a Kia for a given accident. The formula doesn't stop here, after the initial 10%, the formula deducts for random damage modifiers and unreasonable mileage restrictions."
The WSB-TV report showed two accident victims being offered unreasonably low amounts for their diminished value cases, one claimant for example received a check for $1.74 for a $550 claim.
The report features Diminished Value of Georgia, a licensed appraisal company located in Atlanta that helps claimants in proving their claim by providing them with an independent appraisal report. Insurers are, by law, required to consider all evidence submitted in a claim and therefore will process a higher payment to claimants proving their loss in writing from a third party.
Until Georgia courts reverse the 17c ruling, the 17c formula will continue to be used and the burden of proof will remain on claimants, with the most effective manner to maximize payouts is an independent appraisal.
For more information about Diminished Value claims, contact Antoine Rached, auto appraiser by visiting http://diminishedvalueofgeorgia.com or call 678-404-0455.