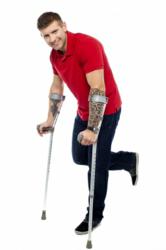 Before I become an attorney, I was an insurance claims adjuster.
San Francisco, California (PRWEB) November 15, 2012
Over 12 million automobile accidents occur annually according to insurance data. Estimates reveal that the average person will be involved in some type of automobile collision once every 6 years. While some people that are injured hire attorneys to fight claims cases, not all people are lucky enough to be financially capable of hiring an accident attorney. A new e-course written by attorney, Hector Quiroga, is helping those injured in accidents to fight insurance companies and settle insurance claims without hiring an attorney. This new e-course is available here online.
"Before I become an attorney, I was an insurance claims adjuster," said attorney Hector Quiroga of Quiroga Law Office, PLLC. "I now settle claims everyday of the week for injured people," Quiroga added.
The weakened U.S. economy is hurting some men and women in ways that are not generally tracked by consumer surveys. Automobile accidents usually happen without warning and can hurt someone financially as well as emotionally that is struggling to pay regular bills.
The Settle Insurance Claims e-course that is now available is written for men and women to follow easily and offers a comprehensive solution for those that want to settle without hiring a lawyer.
One unique aspect of the new e-course training is that the information included covers both sides of an accident claim. Using his knowledge as an adjuster, Hector Quiroga instructs men and women how to speak with adjusters and how to say no to a first offer after a claim is filed. This information could be helpful to those that think a first settlement offer is too low.
As a practicing attorney in Washington State, Quiroga includes some of the same information that he uses to win insurance claim cases for his clients inside of this new accident settlement e-course. All of the important forms, accident laws and Q&A are included to help someone learn the best way to settle without attorney representation.
The core concept of this accessible course online is helping injured men or women to settle for the highest dollar amount possible. A virtual claims briefcase is offered with the course that provides advanced information for negotiation and settlement tactics that is normally reserved for application by attorneys with accident claims settlement experience.
According to attorney Quiroga, the average attorney asks for 33 1/3 percent of accident claim dollars that are negotiated and paid after settlement. For those with low settlement figures, this could lower the cost actually received after all attorney's fees are taken out of settlement. Men and women that have the knowledge to settle accident claims without an attorney could receive higher financial payouts.
Direct access to this e-course is available here online and comes with a complete guarantee from Hector Quiroga, attorney at law.
About Settle Insurance Claims
Hector Quiroga is a practicing attorney in Washington State and has authored the Settle Insurance claims e-course. This accident settlement guide for men and women was written to help those that cannot afford an attorney or prefer to settle out of court. The information that is included in this e-course covers Hector's experience as a claims adjuster as well as a top injury attorney. This comprehensive training course provides all of the documentation and information that an injured person can use when fighting insurance companies for accident claims compensation.