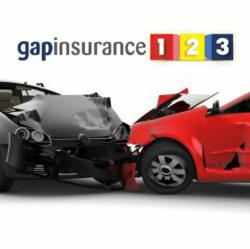 GapInsurance123 cover can now be transferred, deferred and cancelled with a refund
Wirral, UK (PRWEB UK) 20 July 2012
Car Gap Insurance brand GapInsurance123 have announced the launch of a new range of car insurance products. These new policies replace their existing portfolio, and contain a series of feature improvements to provide more flexibility and value to the customer.
"The industry is striving to constantly improve products, and keep up with requirements of consumers in 2012. With this in mind, our GapInsurance123 policies have just received a major overhaul in terms of features.
The Return to Invoice and Vehicle Replacement cover is now available for up to 5 years, and we were the first to announce our aim to do this in the UK. We recognise the fact that consumers may look to keep their vehicles a little longer in difficult financial times. We feel a five year option allows our customers a better option than offered by others.
We also understand that customers can buy a vehicle, and in turn a Gap policy, with the intention of a long ownership. However, circumstances can change and this means that a Gap policy has to be flexible to. GapInsurance123 cover is now available to cancel at any time, with a pro rata refund to the customer. You can also look to transfer the remainder of your policy to another vehicle if you wish also."
Gap Insurance policies from GapInsurance123 were featured by Which Magazine in 2012, as providing the best UK premium price for 5 out of 6 quotes taken. This trend is set to continue, as the company also announced a price freeze on their premiums, despite the increased and improved policy featured introduced.
"We are always looking to provide the best value cover in the UK, and do not think it is fair to increase our prices just because we have improved our products"