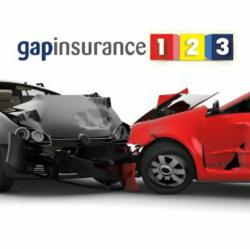 Check your insurance policy terms and conditions to ensure you are protected as you think you are
Wirral, UK (PRWEB UK) 14 July 2012
Leading Gap Insurance company GapInsurance123 report that many consumers are not looking at their insurance policies thoroughly enough, and believe they have policy features that ultimately they may not.
There are billions of insurance policies sold in the UK each year, but many consumers simply do not read their terms and conditions to understand fully what they have covered.
"We find many new car owners think they automatically have replacement cover on their vehicle in the first 12 months with their motor insurer. Whilst this was commonplace many years ago, today it is less so. Indeed many new vehicle owners just assume they have this cover, when many of the better know motor insurers do not offer this at all.
Even those that do have some clauses that may leave the vehicle owner with only a 'market value' settlement if a replacement car is not readily available."
A new range of Gap Insurance products from GapInsurance123 allow vehicle owners to defer the start date of their Gap Insurance cover, if they have replacement cover on their motor insurance for 12 months.
"Our Vehicle Replacement Insurance and Return to Invoice policies allow for a deferred start date of up to twelve months. This allows a customer to prevent 'double cover' by paying for the same cover twice. However, it is essential consumers check the terms of their motor insurance to ensure the replacement cover they have will protect them sufficiently."
GapInsurance123 warned customers to check any insurance policy terms and conditions, as it is those by which you will be covered in the event of a claim.
"Whilst you may have some recourse on a broker who made promises outside the policy terms, consider what would happen if the broker went out of business. The insurer would still underwrite your policy to the terms within it, yet not those outside those in writing."
All insurance in the UK is governed by the Financial Services Authority and Financial Ombudsman. If you feel that your policy has not acted as you were told it would, then you may wish to contact the relevant organisations.