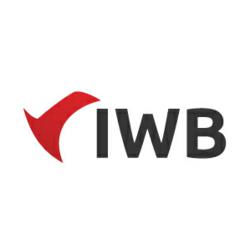 (PRWEB) September 29, 2010
Insurance Website Builder, the leading provider of quality insurance websites for independent insurance agencies in all fifty states is proud to launch the Insurance Website Builder Starter Edition. With this new plan, Insurance Website Builder has made the commitment to keep the website building experience simple. This affordable website package allows all agents nationwide to get a low cost insurance website solution for their agency.
Attracting new customers and maximizing current relationships on the Internet has never been easier than with the perfect website starter package. Everything needed to have a presence online is included. These websites were designed for the busy insurance professional wanting an affordable website solution. The website will come filled with professionally written copy, specific to the insurance industry. The easy-to-use website dashboard gives the agent complete control to update content anytime and the website console is an easy to use word processor system built directly into the web browser. No programming experience is needed.
Some of the Web Starter Edition features include the following: ready in less than seven business days, quick and easy setup, company logo integration, provided starter website content, location maps and driving directions, glossary, contact us page, search optimized site, online training and email support.
The package aims to provide insurance agents the ease of doing business that the Internet has to offer, while maintaining the personalized service ITC has been providing for years. Visit getitc.com/products/websites for more information.
About the Insurance Website Builder Product
The Insurance Website Builder product allows agents the ability to build and maintain a fully featured agency website. Agents using the Insurance Website Builder system have access to over seventy-five quote request and customer service forms available for use upon their agency's website. Forms cover a broad spectrum of insurance lines including; Property and Casualty, Life, Annuities and Health.
About Insurance Technologies Corporation
Insurance Technologies Corporation is a leading provider of insurance rating, agency management systems and insurance marketing solutions to the insurance industry. Founded in 1983 and operating nationwide, ITC has quickly grown with a philosophy of providing quality solutions. Currently Insurance Technologies Corporation serves more than one-hundred insurance companies and over five-thousand agencies.