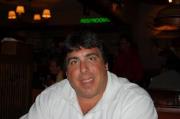 Rent My Vacation Home Makes Deposits and Cancellations Unnecessary
Orlando,Florida (PRWEB) February 14, 2013
Rent My Vacation Home.com and the 83 site network now offers insurance to protect vacationers and vacation homeowners from damage and cancellations. The special insurance is calculated automatically at checkout and usually cost less than $100. This amount is paid for by the vacationer in lieu of leaving a deposit and losing that deposit by not showing or canceling the reservation.
In cases where the vacationer can't make it the special insurance is broken into two parts. Part one is cancel for any reason and part two is cancel with the reason. The rates are slightly different, but in the event of a cancellation the homeowner gets to keep the money for the reservation and the vacationer is reimbursed by the insurance.
In the cases of accidental damage to the home. The homes are covered up to $3000 for damages to any part of the home for any reason, that would be classified an accident. This protects the homeowners who usually only accept a small deposit and then are not able to recoup any damage above that deposit.
Rent my vacation home.com and their 83 site network offers this insurance on every home listed in their 83 offices. Homeowners and vacationers can search and list their homes on this network. By going to the main office located at http://www.rentmyvacationhome.com
By Jay Kalin