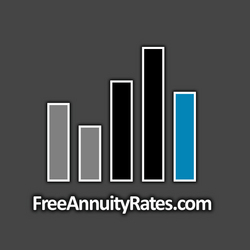 Your Comprehensive Annuity Investment Guide
Irvine, CA (PRWEB) July 16, 2009
FreeAnnuityRates.com promises online-goers a better way to invest towards retirement. True to its tagline - "Your Comprehensive Annuity Investment Guide" - the site contains investment guides for every annuity type imaginable, including fixed, variable, immediate, deferred, index, life, and CD-type. Information is well-organized, objective, and focused on helping investors find products that best match their financial situations. A robust suite of state-of-the-art Flash Annuity Calculators can be used to project retirement savings objectives and determine premiums or monthly payouts.
Asked about the site's aims, Leo Gura, co-founder and developer for FreeAnnuityRates.com said, "Folks get stuck with bad annuities for two reasons: one, they don't have enough information about the product, and two, they don't comparison shop. We're trying to correct both." He continued, "We've found, with so many different products on the market, investors want a single source that compares all the available options objectively, apples-to-apples."
Redefining Annuity Investing:
FreeAnnuityRates.com sets itself apart from similar sites through clear organization - doing service to an otherwise baffling subject matter. All annuity products are trimmed down to three basic types: fixed, variable, and indexed. Each type has a dedicated navigation tab containing a list of handy guides that tackle various facets of the product. The Fixed Annuity Guide has sections like: features, performance, sub-types, disadvantages, common pitfalls, alternative investment options, and who is a potentially good candidate for the investment.
"We use a guides-and-articles organization to make annuities easier to digest. Guides paint with broad strokes, explaining fundamental aspects while articles go in-depth, filling in the details. This way visitors control how much information they absorb," explains Gura.
A New Business Model:
Another point that sets FreeAnnuityRates.com apart from competitors is how they do business. "We don't just provide investment tips, we allow you to compare actual products on the market." The site is designed to let visitors research annuity fundamentals, use calculators to estimate potential earnings, and if they desire, put them in touch with a licensed specialist offering tailored advice, with access to all brand name products. The difference being, this specialist is not affiliated with insurance companies, allowing him to give an objective Annuity Rates comparison. Best of all, the service is free.
As Gura sums up, "Ultimately, our goal is to help investors find high-yield annuities. And they can't do that without access to unaffiliated quotes." In short, FreeAnnuityRates.com helps investors find the best deal by providing the means to shop around and intelligently compare products - all centralized, without having to jump from site to site or call individual carriers.
Contact:
Leo Gura, Developer/co-Founder
FreeAnnuityRates.com
(214)-886-7733
http://www.freeannuityrates.com
###