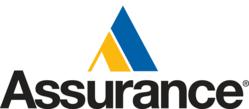 "We're very proud to receive this recognition," said Lisa Pinion, senior vice president of HR, Assurance. "Our commitment to a positive and effective work culture continues, and we so appreciate Best's Review's inclusion in the '10 Agencies' list."
Schaumburg, IL (PRWEB) December 03, 2012
Assurance is one of 10 United States insurance agencies recognized in the December 2012 issue of Best's Review magazine of "10 Agencies that Get it Right." Assurance was judged for increasing retention of key employees and attracting top producer talent.
The "10 Agencies That Get It Right" showcase was open to all insurance agencies with no restrictions for size or geographic territory.
"We're very proud to receive this recognition," said Lisa Pinion, senior vice president of human resources, Assurance. "Our commitment to a positive and effective work culture continues, and we so appreciate Best's Review's inclusion in the '10 Agencies' list."
Agencies were to describe a strategy which had a significant effect on agency performance. Through the development of a "Best Place to Work" culture, Assurance has been able to retain and recruit the best and brightest insurance professionals in the industry. Because of the employees' knowledge, passion and dedication to the company and their clients, Assurance continues to see organic growth in the double digits percentage-wise, consistently.
Since the onset of this strategy, the following positive changes have been achieved and continue to improve:

Client retention improved.
Employee turnover decreased.
Employee tenure/engagement and promotions increased.
Revenue per employee increased.
Sick days taken by employees declined.
Medical claim dollars spent were reduced.
Recruitment expenses decreased as employee referrals increased.
Public recognition and awards piled up.
Submissions were reviewed and commented upon for publication by independent insurance professionals.
"Assurance realizes that its employees are the keys to its success" said Al Diamond, President, Agency Consulting Group Inc., "and it seems to put this philosophy into practice instead of the 'lip service' that most businesses apply to employee relationships."
Best's Review magazine is an award-winning monthly publication that covers the global insurance industry.
About Assurance
Assurance is among the largest and most awarded independent insurance brokerages in the United States. A "Top 50" independent broker and repeated "Best Place to Work" winner, Assurance places coverage for all lines of business and personal insurance, employee benefits and retirement services. Through centralized office locations just outside of Chicago, IL and St. Louis, MO, more than 250 passionate insurance professionals provide measurable results and personalized services to over 5,600 clients across the country. Visit Assurance at http://www.assuranceagency.com.