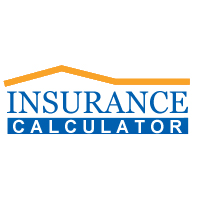 New York, NY (PRWEB) October 17, 2012
Insurance Calculator Inc. is pleased to announce the launch of its new website at InsuranceCalculator.net. The company has shifted its services to focus on auto insurance. From consumer cars, trucks, RVs, ATVs, motorcycles, classic cars, antique cars, collector vehicles, commercial vehicles, to military car insurance, in addition to providing competitive quotes, the new website provides up-to-date information on the auto insurance industry throughout the United States.
"We aim to become the go-to website for all auto insurance needs for consumers in the United States," said Stephanie Vettaikam, VP of Marketing of Insurance Calculator Inc. "From studying our website usage from the past couple of months, we feel that its necessary to dedicate the website - InsuranceCalculator.net to focus on auto insurance products alone."
The website is also equipped with an insurance blog, along with many social media integrations to improve consumer interactions on the website.
Insurance Calculator Inc. has designed the blog to be the collective work of professionals, journalists, and reporters in the auto insurance industry. The company is looking for web content writers (volunteers) to contribute to the blog. "Recognition in the staff directory, job references, and opportunities to become permanent writers will be provided," Stephanie added.
The company has kept its quotes comparison engine. The new website will still allow consumers to find and compare insurance quotes from the leading insurance providers throughout the states, saving both time and money.
For more information, visit: About Insurance Calculator Inc.