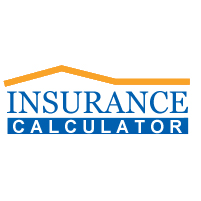 New York, NY (PRWEB) October 24, 2012
Insurance Calculator Inc., America's leading auto insurance provider, is pleased to report that over 4,100 individuals have used InsuranceCalculator.net and its services to create over 2,800 new auto insurance policies with over $816,032.00 in savings. "We are very excited about seeing the impact we have made to consumers' lives," said Eric Macaluso, CEO of Insurance Calculator Inc. "As we grow bigger in consumer awareness, we are looking forward seeing a larger impact to Americans in the auto insurance industry in the long run."
"We will continue stay on the path of our mission:", said Stephanie Vettaikam, VP of Marketing.
1. Helping consumers understand more about the auto industry in their local states
2. Providing competitive quotes and coverage on all types of auto insurance to consumers in the United States
3. Providing up-to-date news and money-saving tips on all types of auto insurance coverage
According to USA Census, an average American pays $1,576.00 a year on auto insurance premium. "At Insurance Calculator Inc., an average consumer pays $1,284.56 a year on auto insurance premium," said Stephanie. "That is an average saving of $291.44."
With the newly renovated website at InsuranceCalculator.net, the company now focuses solely on auto insurance products. Consumers can use the website and its free and innovative quotes comparison tool to find and compare quotes on various types of auto insurance products including, but not limited to, car, motorcycle, truck, RV, ATV, classic car, antique car, collector car, commercial vehicle, and military car insurance.
For more information, visit: Insurance Calculator Inc.