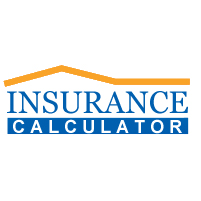 New York, NY (PRWEB) November 22, 2012
Insurance Calculator Inc., America's leading auto insurance provider, is pleased to announce the acquisition of InsuranceQuotesUSA.com into the company's insurance vertical. "We have been partners with InsuranceQuotesUSA.com but we have finally decided to acquire the domain and absorb it completely into our insurance channel," said Eric Macaluso, CEO of Insurance Calculator Inc. "The merge will instantly boost our online presence by 75% and will improve our customer base in the immediate and distant future."
With the merge, all traffic going to InsuranceQuotesUSA.com and its associated pages will be automatically redirected to InsuranceCalculator.net. Consumers who are redirected will be able to use InsuranceCalculator.net and its services to save on auto insurance. InsuranceCalculator.net is equipped with an innovative platform allowing users to find and compare quotes from the leading and eligible auto insurance providers based on the users' geographic locations. Consumers can save both time and money on auto insurance with the new website.
Insurance Calculator Inc. specializes in eight types of auto insurance products. "From car, truck, RV, motorcycle, ATV, classic car, antique car, collector car, commercial vehicle, to military car insurance, we are dedicated to provide in-depth information, up-to-date news, and competitive quotes," Eric added. "We aim to become the go-to website on all auto insurance products."
For more information, visit: Insurance Calculator Inc.