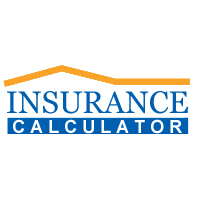 New York, NY (PRWEB) December 01, 2012
Insurance Calculator Inc., America's leading auto insurance provider, is hiring. Aside from the recent domain acquisitions, the company expands further by seeking out experience native English web content writers and editors. "In addition to provide competitive quotes on various auto insurance products, we also provide up-to-date and well-researched information on auto insurance throughout the United States," said Stephanie Vettaikam, VP of Marketing of Insurance Calculator Inc. "We are looking to add volunteers, part-timers, and permanent full-timers to our marketing department to expand the content output and quality on our website and other online publications."
Interested applicants can apply from anywhere in the world as long as high-speed Internet access is available. However, for full-time paid positions, applicants must be from Toronto, Ontario, Canada or willing to move to the city. Successful candidates will be recognized in the company directory and references will be provided based on the performance of the individuals.
"We specialize in Insurance," Stephanie added. "Therefore, applicants must be able to provide high quality, well-researched and unique articles with specified requirements on weekly basis."
For more information on the position regarding to the job requirements, hiring process, and employee benefits, visit the careers section on the company website.