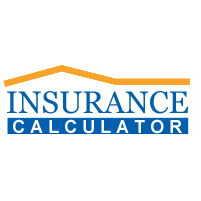 New York, NY (PRWEB) December 10, 2012
Insurance Calculator Inc., America's leading auto insurance provider, launches a major server upgrade aimed to improve the overall performance of the company website - InsuranceCalculator.net.
"We have been seeing significant growth of usage throughout the past couple of months," said Stephanie Vettaikam, VP of Marketing of Insurance Calculator Inc. "As we continue to grow, we want to make sure that our website can accommodate the growth in website usage and server load."
Consumers throughout the east coast of the United States will be able to access and use InsuranceCalculator.net and its services at twice the speed as compared to before. Consumers from the west coast of the United States will see at least 40% reduction in loading time when accessing the company website.
"We have doubled the bandwidth and upgraded the server hardware in terms of system processing power and memory," said Andrew Vettaikam, CTO of Insurance Calculator Inc. "As a result, we are measuring up to 50% in load reduction which will translate into up to 100% growth in performance in different regions throughout the United States."
Insurance Calculator Inc. is an all-in-one stop for auto insurance products. The company provides competitive quotes and critical information on various auto insurance products including, but not limited to, car, truck, RV, motorcycle, classic auto, commercial vehicle, and military car insurance.
"This upgrade will propagate throughout the United States in the next 24 to 48 hours," Andrew added.
For more information, visit Insurance Calculator Inc.