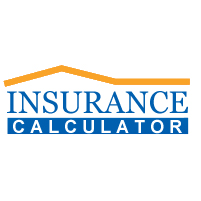 New York, NY (PRWEB) January 09, 2013
Insurance Calculator Inc., America's leading auto insurance provider, now provides multiple ways for consumers to stay connected through the company website at http://www.insurancecalculator.net Social media connections such as Facebook, Google Plus, and company blog are integrated on the company website, making communication, collaboration, and networking easier for its consumers and users. "We are committed to keeping our customers informed and updated as much and as easily as possible," said Stephanie Vettaikam, VP, Marketing of Insurance Calculator Inc. "We have pictured our communication strategy as a three-way intersection where information can be effectively and efficiently shared between us and our users."
The company values collaboration. "We believe the power of collaboration. With modern web technology, the sharing of information happens in an instant," Stephanie added. "Consumers can interact with each other, seek expert advice, or offer opinions through the different communication channels we have available on our website."
For bloggers or news agencies, the company is constantly accepting content submissions. "There are many ways consumers can get in touch with our editors," said Stephanie. "Employment and current opportunities information can be found in the careers section on the company website."