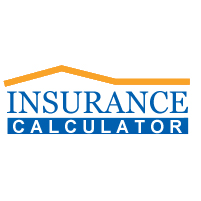 New York, NY (PRWEB) October 04, 2012
InsuranceCalculator.net, an all-in-one stop for auto insurance in the United States, adds social media to its online marketing campaign and joins Facebook. Individuals who have found InsuranceCalculator.net useful, or have benefited from obtaining competitive car insurance quotes, are encouraged to "LIKE" the company's Facebook page at http://www.facebook.com/insurancecalculator
"We realize the rise of social media and understand the marketing potential of Facebook," said Eric, Senior Advisor of InsuranceCalculator.net.
The company is on a tight schedule for a complete renovation on its website. "The new website will have social media integrated such as Facebook, allowing our users to share and connect in a new medium," Eric added. "In addition, the new website will have a new fresh look, a new content structure, and a lot more in-dept information and tips on all types of auto insurance."
To promote its social media marketing campaign, the company is offering a free iPad for the 1,000th individual to like its page.
Furthermore, all the participants will be placed into random draws for mysterious gifts that will be announced later on the company's Facebook page.
For more information, visit: Insurance Calculator