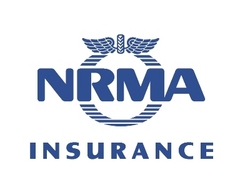 Drivers should always be alert to what is happening around them and by using headphones the driver is likely to be less aware of the surrounding traffic conditions
Sydney, NSW (PRWEB) March 21, 2009
New research* from car insurance provider NRMA Insurance has revealed almost one in two (44 per cent) drivers under 30 use iPods or MP3 players while driving, potentially distracting them from traffic conditions.
NRMA Insurance spokesperson John Hallal said drivers are likely to increase the risk of a collision when they combine driving with another task.
"Drivers should always be alert to what is happening around them and by using headphones the driver is likely to be less aware of the surrounding traffic conditions," explained Mr Hallal.
Of most concern according to the car insurance provider is that almost one in five young drivers (17 per cent) use their headphones while driving - thereby reducing their chances of hearing surrounding traffic, horns and sirens.
Mr Hallal also said the increased interaction of iPods and MP3 players - where users scrolled through their music looking for specific songs and artists - could also prove a distraction while driving.
"iPods and MP3 players can be different to simply listening to the radio or a CD as the increased interaction can take the driver's attention away from what is happening on the road, and even if it is only for a split second, the consequences can be very serious."
iPods and MP3 players are most commonly used by young people while driving, with only 15 per cent of those aged 30 to 39 using the technology, with the figure dropping to eight per cent for drivers aged over 40.
Mr Hallal admitted that iPods and MP3 players would continue to be used by many drivers, however he urged a common sense approach.
"If you want to use iPods or MP3 players, it's probably best to have your playlists sorted out before you get behind the wheel. By doing so, drivers won't be choosing songs instead of focusing on what is happening on the road.
"And under no circumstances should headphones be used - it is always best to play the music through the car speakers," he added.
For more information on road safety, visit http://www.nrma.com.au.
*Based on Woolcott Research commissioned by NRMA Insurance February 2009.
Insurance Australia Limited, ABN 11 000 016 722, trading as NRMA Insurance.
About NRMA Insurance
NRMA Insurance is a provider of car insurance quotes, home insurance, contents insurance & more within New South Wales, ACT and Tasmania.
# # #