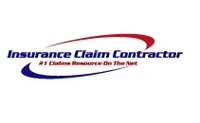 Plantsville, CT (Vocus) October 27, 2009
Insurance Claim Contractor Group LLC (ICC) continues to grow its' network of insurance claim service and offer state-of-the art options for managing insurance claims. Insurance Claim Contractor group LLC recently developed a partnership with Restoreproof, the newest division of Buildproof. Restoreproof offers contractors a means for receiving payments for insurance contracting work, utilizing Restoreproof's web-based solution. It enables contractors to manage existing insurance claim projects without having to wait for the insurance company or bank inspection lag times, as each phase of the project is completed. The Restoreproof process also allows homeowners to get their life back to normal much more quickly, while receiving detailed and informative instruction on their responsibility to reduce stress and insure their property will be restored to its original condition as fast as possible.
Insurance Claim Contractor Group LLC has proved to be a fast-forward company striving to connect all aspects of the insurance claim process, in order to increase efficiency, property owner satisfaction and connect ability with insurance claim professionals.
"We continue to listen to our clients and find out what they need to better maintain their businesses and increase customer retention. Our goal has always been to drive new customers to our clients and implement modern lead generation tools for our clients," says Tom Birmingham, co-founder.
Insurance Claim Contractor Groups LLC's implementation of a local property damage appraisal network has demonstrated to be an effective resource for both property owners and insurance companies. Multiple requests for damage appraisals are made through this site and turn-around time for connecting appraisal requests and appraisers is normally less than one hour. This allows for a more manageable claims process for both the property owner and insurance carrier.
Insurance Claim Contractor Group LLC expects to beta-release its' newest division in January 2010. The newest creation will offer insurance companies, mutual companies, excess and surplus lines a fresh means for generating new leads, at the same time offering a solid online presence for these companies. In keeping with Insurance Claim Contractor Group LLC's cost-effective marketing options, the release of this new division is already receiving a great response within the insurance industry.
Some of the newest clients to InsuranceClaimContractor.Com include:

About Insurance Claim Contractor Group
Insurance Claim Contractor Group LLC offers many online marketing services to enhance insurance claim providers online visibility and drive traffic to their businesses. Some of Insurance Claim Contractor Group's services include, but are not limited to:
National Online Directory Listing Service
Lead Generation Service (PostInsuranceClaim.Com)
Website Design & Development Services
Search Engine Optimization Services
Search Engine Marketing Services
Banner Advertising
Interactive Marketing
Podcasting Services
Newsletter & Collateral Development
Email Marketing Services
Property Damage Appraisal Services (LocalPropertyDamageAppraisers.Com)
###