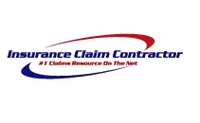 Adding these niche markets will ultimately improve the overall claims experience for the insured, while providing an added layer of online visibility for insurance claim professionals specializing in these services
Plantsville, CT (Vocus) December 29, 2009
As the 2009 year comes to a close and insurance claims keep on rising, Insurance Claim Contractor Group LLC continues to provide added value solutions within the insurance claims industry through its' LocalPropertyDamageAppraisers.Com division. The new services include a database of local expert appraisers specializing in diminished value claims, pre-purchase auto inspections and classic car values.
"Adding these niche markets will ultimately improve the overall claims experience for the insured, while providing an added layer of online visibility for insurance claim professionals specializing in these services," says Tom Birmingham, co-founder.
Considering the unstable economy throughout 2009, policyholders are increasingly filing diminished value claims after vehicle accidents, in order to ensure they are compensated for the full value of their vehicle. Insurance Claim Contractor Group LLC recognizes this as an opportunity for growth, therefore introduced diminished value claims professionals as a new category option within their network of appraisers. Implementing this new feature not only affords the insured with access to local appraisers specializing in diminished value claims, but makes available a strategic online marketing solution for the diminished claims experts.
Realizing the trends around vehicle purchases, Insurance Claim Contractor Group LLC also initiated the addition of pre-purchase auto inspection specialists category to its' LocalPropertyDamageAppraisers.Com division. "People are more cautious with their spending and do additional research before making large purchases, including new and used vehicles. Providing access to professionals in the auto industry who specialize in pre-purchase inspections just seemed like the right move," reports Tom Birmingham, co-founder.
Classic car values is another new category addition to the LocalPropertyDamageAppraisers.Com division. This is where property owners may locate appraisers within the network, who specialize in classic and show cars, custom trucks and motorcycles and hot rods. Making these services readily available to the general public is an added asset for both property owners of these vehicles, as well as claims specialists within the insurance industry.
Some of the newest clients to Insurance Claim Contractor Group LLC include:

About Insurance Claim Contractor Group:
Insurance Claim Contractor Group LLC is founded and supported by contractors, adjusters and marketing experts working within the insurance claim field. ICC's goal is to increase visibility for skilled insurance claim vendors and set them apart from their competitors, by offering many online marketing services to enhance online visibility and drive traffic to their businesses. Some of Insurance Claim Contractor Group's services include, but are not limited to National Online Directory Listing Service, Lead Generation Service (PostInsuranceClaim.Com), Property Damage Appraisal Services (LocalPropertyDamageAppraisers.Com), Insurance Quote Lead Generation Tool (LocalInsuranceQuotesOnline.Com), Web-based Contractor Claim Management Solution (Restoreproof.Com), Website Design & Development Services, Search Engine Optimization Services, Search Engine Marketing Services, Banner Advertising, Interactive Marketing, Podcasting Services, Newsletter & Collateral Development and Email Marketing Services.
###