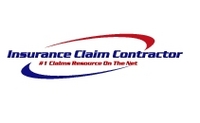 Plantsville, CT (Vocus) April 26, 2010
Insurance Claim Contractor Group LLC continues to make huge strides in the insurance claim marketing industry and recently revamped the look and feel of their existing website. The new design has received phenomenal feedback from both existing and potential clients.
"We are aware of the importance of keeping up with industry trends, as well as providing quality services, so we wanted to showcase many of our newest efforts through changes made to our website. ICC has recently developed new franchise marketing packages, increased the variety of online marketing services offered and expanded our already comprehensive list of service categories, which are now showcased through our latest design updates," says Tom Birmingham, co-founder.
ICC clients continue to receive the same great benefits of organic search results through state-of-the-art search engine optimization strategies, along with unsurpassed customer service. ICC prides itself on customer retention and is always willing to go the extra mile to satisfy its' clients. ICC's team of expert marketing and insurance claim professionals continue to push the envelope by developing new ways to drive traffic to their clients' businesses and provide the highest level of organic search results for each client.
Some of ICC's newest members include:

About Insurance Claim Contractor Group
Insurance Claim Contractor Group LLC is founded and supported by contractors, adjusters and marketing experts working within the insurance claim field. ICC's goal is to increase visibility for skilled insurance claim vendors and set them apart from their competitors, by offering many online marketing services to enhance online visibility and drive traffic to their businesses. Some of Insurance Claim Contractor Group's services include, but are not limited to National Online Directory Listing Service, Lead Generation Service (PostInsuranceClaim.Com), Property Damage Appraisal Services (LocalPropertyDamageAppraisers.Com), Insurance Quote Lead Generation Tool (LocalInsuranceQuotesOnline.Com), Web-based Contractor Claim Management Solution (Restoreproof.Com), Website Design & Development Services, Search Engine Optimization Services, Search Engine Marketing Services, Real Time Fire, Water, Smoke and Structure Alerts, Banner Advertising, Interactive Marketing, Podcasting Services, Newsletter & Collateral Development and Email Marketing Services
###