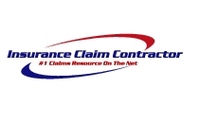 We are dedicated to assisting insurance claim professionals to effectively market their services online, at the same time providing property owners with one-stop shopping for all of their property and casualty claim needs. It is a win-win for everyone
Plantsville, CT (Vocus) June 28, 2010
Resolving property damage claims can become a laborious task for property owners, which is why Insurance Claim Contractor Groups' leading network of insurance claim providers continues to be a popular place for finding local adjusters, appraisers, contractors, attorneys and any other type of insurance claim specialist. Insurance Claim Contractor Group provides a gateway through which property owners may connect with insurance- industry professionals in their local areas, who maintain expertise in their specific stated fields.
"We are dedicated to assisting insurance claim professionals to effectively market their services online, at the same time providing property owners with one-stop shopping for all of their property and casualty claim needs. It is a win-win for everyone," says Tom Birmingham, co-founder.
Insurance Claim Contractor Groups' evolving resources offer connections to every type of insurance claim professional needed to help process property and casualty claims quickly and effectively. Whether you are looking for an automobile appraiser or have a diminished value claim, need a fire and water damage contractor or tree claim expert, require a forensic expert or insurance attorney, want more information about overspray removal claims or document and photo restoration, Insurance Claim Contractor Group and its' numerous divisions will promptly connect you with a professional.
ICC's PostInsuranceClaim.Com division allows for property owners and adjusters to post their claim project and get connected with a local service provider. ICC's LocalInsuranceQuotesOnline.Com division offers insurance agents and companies affordable online marketing services and enables customers to obtain detailed insurance quotes for local insurance agents. ICC's LocalPropertyDamageAppraisers.Com division connects property and casualty adjusters and appraisers with those seeking their services in their local area.
Insurance Claim Contractor Group continues to monitor insurance industry trends and develop new marketing strategies for increasing online visibility for skilled insurance claim vendors and setting them apart from their competitors.
A few of the most recent Premium clients to Insurance Claim Contractor Group LLC include:

Dwayne Henry Enterprises LLC - Specializing in loss consulting and disaster claims in Texas and Oklahoma. Dwayne Henry Enterprises, LLC has over 30 years of general construction knowledge in the insurance claims industry, assisting property owners, insurance adjusters and property management companies with construction decisions in relation to storm damage, fire, flash water and flash flood damage, construction repair pricing and estimates, essential building products and a vast array of other services.
Just Like New Overspray Management - Nationally recognized paint overspray removal specialists specializes in the restoration of vehicles, boats, buildings, heavy equipment, machinery and planes, which have been damaged by environmental contaminants, throughout the United States. They remove and restore surfaces which have been damaged by discharge from manufacturers or natural elements and all of our work is completed by hand. From tar, asphalt and concrete, to oils. paint and polyurethanes, we will remove the impurity without harmful effects to the natural surface.
-HMI - Offering national claims support services to the insurance industry with a 24-hour emergency solution for any tree-related insurance claim. HMI's network of experienced arborists and tree care experts provide all services related to tree damage recovery and subsequent tree claims.
RightWay Contracting & Restoration Services LLC - A full-service emergency mitigation company serving the entire United States. From mold and mildew assessment and removal to structural drying and complete rebuilds, Rightway Restoration Services is on call 24-hours a day, 365 days a year to assist with restoring residential and commercial property damage, as a result of fire and smoke damage, water and flood damage, wind, hail and snow damage, as well as damages caused by tornadoes, hurricanes and other natural disasters.
About Insurance Claim Contractor Group
Insurance Claim Contractor Group LLC is founded and supported by contractors, adjusters and marketing experts working within the insurance claim field. ICC's goal is to increase the online visibility for anyone in the insurance claim industry from contractors, to insurance agents and companies, adjusters, insurance attorneys and more. All of ICC's many online marketing services provide enhanced online visibility through local and national search engine optimization techniques in order to drive traffic to client businesses. Some of Insurance Claim Contractor Group's services include, but are not limited to National Online Directory Listings, Lead Generation Tools (PostInsuranceClaim.Com), Property Damage Appraisal Services (LocalPropertyDamageAppraisers.Com), Insurance Quote Lead Generation Tools for insurance agents and companies (LocalInsuranceQuotesOnline.Com), Website Design & Development Services, Search Engine Optimization Services, Search Engine Marketing Services, Real Time Fire, Water, Smoke and Structure Alerts, Banner Advertising, Interactive Marketing, Podcasting Services, Newsletter & Collateral Development and Email Marketing Services.
# # #