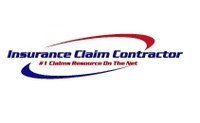 To expect a small business to get on board with a total online marketing campaign right out of the gate is not realistic. Like anything else related to business success - it takes time, effort, and patience
Plantsville, CT (Vocus) July 26, 2010 -
Search engine optimization is an effective layer of an overall online marketing strategy. Let's face it - when people are looking for products and services , they look online first. Having a website is a great step and really a necessity in helping to effectively market your business in today's world. But it's not enough. With the continually explosive growth of the Internet, being found in the search engines is essential to your company's success in the online arena. Insurance Claim Contractor Group offers comprehensive on-page SEO packages that will help achieve the search engine rankings necessary to help drive clients to your website. It is important to understand a few basics about SEO services.
Search engine optimization is a complex topic that incorporates two sub components - on-page search engine optimization and off-page search engine optimization. The goal of On-Page SEO service is to highly increase the chances of attaining better search engine placement in the top search engines – Google.com, Yahoo.com, and MSN.com with respect to keywords determined from a keyword analysis performed by a certified SEO engineer.
For example, go to Google and search any of the following phrases: insurance companies restoration, york county sc auto appraisers , document restoration rates , water damage insurance claim + illinois , property restoration in southern ca, property damage appraisers, or restoration services in texas. In each scenario, organic search results have been obtained leading searches to Insurance Claim Contractor Group clients.
What the Optimization does is properly code the website or web page, according to newly updated SEO standards, which in turn may assist with higher organic placement on relevant keywords in the major search engines. Typical timeframe to see any search engine optimization results can sometimes be 2-4 months and it is important to understand that search engine optimization results can range and change from time to time as the search engines change their search algorithms.
The goal of Insurance Claim Contractor Group is to initiate the online marketing process and show enough results to provide a snowball effect of leading to fully creating a successful online marketing campaign.
"To expect a small business to get on board with a total online marketing campaign right out of the gate is not realistic. Like anything else related to business success - it takes time, effort, and patience," says Tom Birmingham, co-founder.
Insurance Claim Contractor Group LLC recommends the following companies to assist with insurance claims process:
Disaster Recovery Specialists LLC - Offers comprehensive damage restoration services for residential and commercial properties throughout the Chicago and North Shore areas, specializing in fire damage mitigation, smoke, water and flood damage restoration, wind and hail damage repair, mold and mildew assessment and removal, as well as complete re-construction services.
Auto Appraisal Network - Specializing in diminished value claims, as well as classic car appraisals, pre-purchase auto inspections and much more.
QCS Inc. - A multi-line adjusting firm in South Carolina, handling claims for the entire state of South Carolina and portions of North Carolina, including auto, boats, motorcycles, property, casualty, workers' comp and heavy equipment claims.
AAB Services Inc. - Licensed adjusters, appraisers and investigators providing services throughout Long Island, New York City and New Jersey. Services include auto appraisals, truck and heavy equipment appraisals, property damage appraisals and private investigation services.
About Insurance Claim Contractor Group
Insurance Claim Contractor Group LLC is founded and supported by contractors, adjusters and marketing experts working within the insurance claim field. ICC's goal is to increase the online visibility for anyone in the insurance claim industry from contractors, to insurance agents and companies, adjusters, insurance attorneys and more. All of ICC's many online marketing services provide enhanced online visibility through local and national search engine optimization techniques in order to drive traffic to client businesses. Some of Insurance Claim Contractor Group's services include, but are not limited to National Online Directory Listings, Lead Generation Tools (PostInsuranceClaim.Com), Property Damage Appraisal Services (LocalPropertyDamageAppraisers.Com), Insurance Quote Lead Generation Tools for insurance agents and companies (LocalInsuranceQuotesOnline.Com), Website Design & Development Services, Search Engine Optimization Services, Search Engine Marketing Services, Real Time Fire, Water, Smoke and Structure Alerts, Banner Advertising, Interactive Marketing, Podcasting Services, Newsletter & Collateral Development and Email Marketing Services.
###