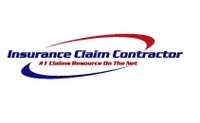 says Tom Birmingham, co-founder of ICC.
Plantsville, CT (Vocus) September 28, 2010
Developing affordable online marketing campaigns for professionals in the insurance claims industry, is the number one focus of Insurance Claim Contractor Group LLC during Q3 and Q4. ICC understands the budgetary constraints of its' customers, especially at a time when most marketing dollars have already dwindled away, therefore ICC is offering low-cost and creative options that will directly impact one's target market.
We listen to the needs and frustrations that our clients' experience when it comes to online marketing and continually strive to break through the barriers by designing marketing strategies that will fit all size budgets, throughout a given year," says Tom Birmingham, co-founder of ICC. "We normally suggest to our clients' a mix of various layers of online marketing, in order to boost traffic, while optimizing marketing dollars."
When it comes to online marketing, it is not a "we will build it and they will come" scenario. ICC tries to work with each client's marketing campaign individually, by taking into consideration currently active advertising strategies, budgets, and expectations of campaigns.
"Our services offer a great deal of flexibility, so that we may best serve each of our clients' and provide them with a solid piece of the online marketing puzzle, which is why we offer many special rates throughout the year," says Tom Birmingham.
Like anything else, there are no guarantees, but there are best practices that will enhance the marketing campaigns overall effectiveness. ICC's ongoing efforts to meet its' clients' budgetary constraints, as well as their expectations are proving to be very successful.
To learn more about ICC's special offers, visit InsuranceClaimContractor.Com.
Insurance Claim Contractor Group LLC continues to assist the following insurance industry businesses with developing cost effective marketing strategies:
Capien's Appraisal Service - A leader in multi-line adjusting and appraisals in Northeast Ohio.
Margaryan Claims - Offering property damage adjusting and appraisal services in California and Texas.
Collision Auto Services, LLC - Specializing in insurance claim auto damage and collision repairs in Maryland and Washington DC metro areas.
Paul Davis Restoration of Greater Miami, Inc. - Recognized as a leader in the South Florida insurance restoration industry.
# # #