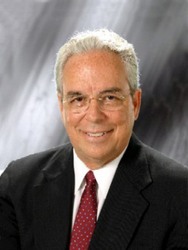 SettlementCentral.Com teaches accident victims the ropes on insurance settlements; so this consumer outreach is a natural for us.
Port Orchard, WA (PRWEB) April 29, 2009
Economic misfortunes suffered by millions of citizens will translate into unearned windfall profits for auto insurers, since they are allowed to consider the financial stability of insureds when setting their rates.
The recent credit squeeze and the losses in the employment numbers are both very good news for auto insurance carriers. Why? Because these two factors alone will drastically lower credit scores around the nation, and when your credit score goes down, your auto insurance premiums go up. Most of the insurance industry uses an "insurance score," which is based in largest part upon the way in which consumers handle their credit--including some version of their credit score.
SettlementCentral.Com, Inc. President, Douglas Green, today announced release of a new free directory of legal information to aid consumers in fighting against unearned insurance premium increases.
Green warned that unless millions of consumers take action now, they are likely to face increased auto insurance premiums in the near future. That is because tens of millions of Americans have seen a sharp decline in their credit scores due to the economic crisis. In support of consumers who have suffered economic misfortunes not of their own making, SettlementCentral.Com, Inc. offers guidance and action letters to fight unfair insurance rate increases.
Most people have no idea that their auto insurance premiums are tied to their credit score. Millions of citizens have lost their jobs--or suffered a reduction in hours--and as a consequence of falling behind on their obligations, they have suffered reduced credit scores.
Banks have recently lowered credit card limits on millions of credit card holders, most with satisfactory payment records. That makes their debt-to-limit ratio (also known as the "credit utilization" ratio) less favorable, which in turn likely leads to a lower credit score.
Hence, while these millions of insureds have not become worse drivers overnight, their auto insurance premiums could increase for no reason other than a reduction in their credit score. This is what is known as a windfall profit, since the increased rates have no causal connection to any increased insurance risk.
As the Internet's only self-help personal injury insurance claim resource the mission of SettlementCentral.Com is simply to provide information, forms, and letters to enable injured accident victims to settle their own insurance claims.
Green says, "SettlementCentral.Com teaches accident victims the ropes on insurance settlements; so this consumer outreach is a natural for us." The company has no experience in insurance rate setting or credit scoring issues. But he says that the site's volunteer consumer outreach through allexperts.com brought home the necessity of offing some free consumer guidance during this economic crisis.
"Our volunteer trial attorney, known online as 'Dr. Settlement, J.D.' is highest ranking trial attorney volunteering assistance in the area of auto insurance and claims. He gets hundreds of questions and lately some people asked about their insurance premiums. That is what got the ball rolling on this consumer service project we call 'CONSUMER ALERT: Restrict Credit Scoring During Economic Crisis'."
The result is a three-pronged effort, according to Green. "Thinking of the consumer first, we made a series of Internet pages of information on credit scoring influences on insurance premiums and how consumers can discover the content of certain sensitive records about them. Then we made up three letters for the consumer to send in order to get the jump on their insurer before rates are raised. Finally, we made a petition to the National Association of Insurance Commissioners, who are meeting on April 30, 2009 to considering this topic. We warned this group of state regulators that they must take action now to stop this potential abusive use of credit scoring during this economic crisis."
Consumers are encouraged to go to http://www.SettlementCentral.Com and become informed on this insurance credit scoring abuse and then to take action and use the free insurance demand letters and stop any rate increases. Green also encouraged consumers to write to their state officials using another free letter format at SettlementCentral.Com.
Founded seven years ago by personal injury attorneys, career insurance adjusters, and with medical/chiropractic help, http://www.SettlementCentral.Com is The Authority for Internet personal injury claim settlements. Its members have access to the most effective information, forms, templates, and winning demand letters to settle their personal injury insurance claims on their own, "self-help".
Contact Information:
Douglas H. Green, President
Telephone: 360-871-7500
SettlementCentral.Com, Inc.
http://www.settlementcentral.com
Please use "contact us" form: e-mail is protected from spam bots
1426 Harvard Avenue #466,
Seattle, WA 98122-3813
###