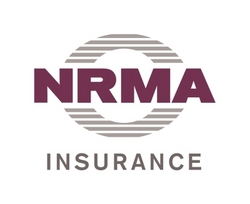 We know thieves are opportunistic, so if they see an open window or find an unlocked door, they're likely to take full advantage of it
Brisbane, Qld, Australia (PRWEB) April 7, 2009
Queenslanders are lapsing on basic security measures around the home, with more than four out of 10 households admitting they sometimes leave doors and windows open when they go out, new research from car insurance provider NRMA Insurance has found*.
With burglars able to fit the 10 most commonly stolen items into a backpack**, NRMA Insurance spokesperson Frank Adler is urging Queenslanders spending any time away from home over the Easter break to lock up.
"We know thieves are opportunistic, so if they see an open window or find an unlocked door, they're likely to take full advantage of it," he said.
"We're encouraging everyone to lock up - regardless of whether you're away for five minutes or five days - because thieves just need a few minutes to break-in and steal your valuables."
NRMA Insurance claims research shows the items most commonly stolen from Queensland homes include small items, such as cameras, game consoles, MP3 players, cash and notebook computers.
"Thieves will target items that are portable, popular and easy to pawn," Mr Adler said.
NRMA Insurance home security tips to help deter burglars:

lock the house every time you go out,
if going away, ask a trusted neighbour to keep an eye on your house and collect mail and newspapers,
don't leave packaging for expensive items around your home or in the driveway,
keep your home looking lived in with open blinds and timer switches on lights,
never leave a message on your answering machine saying you're not home,
mark your driver's licence number and state on the back of all electronic items,
keep your car keys somewhere safe as home burglars may steal a car if the opportunity presents, and
secure garages and garden sheds, and remove valuables from your garden.
*Survey of 1,000 Australian households carried out by Woolcott Research on behalf of NRMA Insurance, February 2009.
**Based on NRMA Insurance home claims data
About NRMA Insurance:
NRMA Insurance is a leading provider of online car insurance quotes, home insurance, contents insurance and more for Queensland.
###