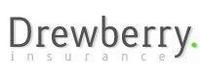 Tens of thousands of manual workers in the UK without adequate long-term sickness and injury protection
(PRWeb UK) November 21, 2010
The independent insurance intermediary, Drewberry Insurance today announced plans to roll out a series of videos and webinars to educate manual workers on how to gain affordable income protection.
Drewberry argues that high income protection insurance premiums are leaving tens of thousands of manual workers in the UK without adequate long-term sickness and injury protection.
Tom Conner, head of mortgage and income protection at Drewberry, says: "For a 35 year old non-smoking male carpenter looking to cover £1,000 per month to age 65 with a deferred period of 4 weeks the monthly premium would be over £100, which is simply unaffordable for most. For an accountant with the same demographic and looking for the same cover the premium would be under £40 per month.
"Most people in the industry know there is a significant protection gap so we hope that insurers look to introduce simplified income protection products with more realistic monthly premiums, possibly with more insurers offering reduced payment terms of 5 years, for example.
"Given the cost of long-term protection many manual workers opt to take out a short-term accident and sickness plan, but with the average government incapacity benefit claim ending in 2009 having lasted for over 4 years* there is clearly still a significant long-term exposure remaining when opting for short-term accident and sickness cover."
Drewberry urges manual workers seeking long-term income protection to assess their finances to determine how long they would be able to last without income before running into trouble as the length of the deferred period can make a huge difference to the premium level. For the carpenter example provided above the monthly premium would fall from over £100 to below £60 if the deferred period on the plan was extended from 4 weeks to 13 weeks.
This relationship leads Tom Conner to assert that: "Of all income protection enquiries made in the last year over 75 per cent wanted a deferred period of either 4 or 8 weeks. As the vast majority of manual workers do not receive sick pay it is completely understandable why they want a short deferred period but in most cases it simply isn't feasible [due to high premium levels]. This is exactly the same situation for those individuals looking for self-employed income protection.
If manual workers could build up a savings pot of around three months income this would allow the deferred period to be extended, which can often lower the premiums by enough to make the plan affordable on a long-term basis. It is also very important for anyone looking into this type of protection to do so at an early age as the rates rise very sharply with age".
The series videos and webinars planned by Drewberry aim to educate workers in manual occupations on the value of monitoring income and expenditure, long-term protection and methods of gaining affordable cover. The series is aimed to be release on Drewberry's income protection website throughout 2011.
Notes to editors
*The average Incapacity Benefit (IB) claim was calculated from quarterly data contained in "Incapacity Benefit and Sever Disablement Allowance Summary Statistics", published by the Department for Social Development (February 2010). Data can be found at the following website address: http://www.dsdni.gov.uk/incapacity_benefit
About Drewberry Insurance
Drewberry Insurance is a trading name of Drewberry Ltd, which operates as a whole of market insurance intermediary in the health and protection insurance markets.
Drewberry Insurance offer insurance broking services for a range of individual and group policies, including income protection, mortgage protection, life insurance, mortgage life insurance, critical illness cover and health insurance.
Drewberry Ltd is an appointed representative of Chase Templeton Ltd which is authorised and regulated by the Financial Services Authority, register number 311612. Registered address: Vantage House, 1 Weir Road, London, SW19 8UX.
# # #