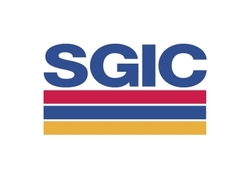 The survey certainly indicated most of us get caught up and distracted by small annoyances
Adelaide, SA (PRWEB) February 7, 2009
South Australians have admitted they're worriers - and it's the everyday annoyances that get under their skin.
Research by SGIC found 67 percent of people in SA said they worried about life's everyday stresses, with aggressive and rude driver behaviour, and office know-it-alls topping the list of gripes.
The release of the research coincides with the launch of the SGIC "Unworry" Insurance campaign, which highlights how complex our lives have become.
SGIC State Manager Ms Lee Jameson said the research revealed most people were sweating the small stuff.
"The survey certainly indicated most of us get caught up and distracted by small annoyances," Ms Jameson said. "It's ok if the kids have toast for dinner, or you spend the weekend in your PJs - there's enough we're already worrying about."
"Insurance gives you peace of mind - one less thing to worry about so you can get on with life."
Ms Jameson said the research also showed that taking time out for simple pleasures was the key to "unworrying" for most SA residents.
"Generally reading a book or the paper, watching TV or a movie, listening to music, exercising, or spending time with friends were the activities most people said helped them keep a positive outlook, unwind and relax."
So what are South Australians worrying about?
On the road

92% are annoyed by aggressive drivers
90% are frustrated by drivers who cut them off
90% are irritated by tailgating drivers
90% are annoyed by drivers who don't concentrate or look where they're going
In the passenger seat

56% of people get frustrated when their partner brakes too much or too suddenly
55% get annoyed when their partner doesn't concentrate on the road
53% are irritated when their partner tries to multi-task behind the wheel
52% are annoyed when their partner experiences difficulty parking
On public transport

90% get annoyed by other people putting their feet on the seats
89% of people are irritated by aggressive or drunk people
87% don't like sick people who coughing or sneezing near them
82% find smelly people bothersome
In the workplace

91% of survey respondents are annoyed by the office know-it-all
86% are frustrated by managers who have 'favourites'
78% get irritated by office busy-bodies
76% find office gossip annoying
In the home

75% don't like mess
68% are frustrated by teenagers' attitudes
67% are bothered by dirty dishes
While grocery shopping

78% of respondents don't like queuing
74% are annoyed when shelves aren't stocked
74% are irritated by people using the express lane with more items than they should
67% find slow cashiers annoying
How do we relax?
Activities used to unwind:

92% read a book or the paper
91% watch TV or a movie
91% listen to music
79% exercise
71% ring a friend or chat
59% cook
56% go to the beach
48% drink alcohol
40% walk the dog
33% play sport
29% meditate or use yoga
19% work on their hobby
18% spend time with family
14% play extreme sports
14% clean or fix things around the house
15% browse the internet, email or play computer games
6% eat, or drink coffee or tea
About SGIC
SGIC is a leading insurance provider in South Australia offering car insurance, business insurance, home insurance, health insurance and more.
###