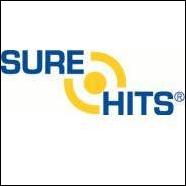 We were extremely excited to find room for expansion without the cost and disruption of relocating. The company had previously experienced that kind of disruption and wanted to avoid it if possible
Edmond, OK (PRWEB) September 25, 2006
SureHits, the leader in marketing financial services online, today announced the expansion of its Edmond headquarters. The SureHits home office has doubled in size to accommodate current employees and future growth. A privately held company, SureHits offers a wide variety of internet marketing services, including the SureHits Insurance and Loan Marketplaces, pay-per-click management, affiliate management and search engine optimization.
The new SureHits office space is adjacent to the office that the company has leased for the last 5 years. Working with local contractors and the building owner, SureHits has been able to incorporate the additional space with its existing space into a larger cohesive office environment. "We were extremely excited to find room for expansion without the cost and disruption of relocating. The company had previously experienced that kind of disruption and wanted to avoid it if possible," Business Administrator Ron Cramer, who managed the process, explained.
The expanded office will allow SureHits to add new employees while maintaining the collaborative work environment that has made the company successful for the past 10 years. Easy access between sections of the expanded office as well as additional conference room space has been planned into the environment to foster collaboration. "Maintaining our high level of service and customer satisfaction is and will be our first priority," said Cramer noted. "This space allows us to add employees without sacrificing the teamwork and collaboration that has brought us success."
About SureHits:
Founded in 1995, SureHits is a privately-held internet marketing company located in Edmond, Oklahoma. The SureHits Marketplaces bring together financial services advertisers, consumers, and website owners by providing shopping engines for auto insurance, health insurance, home insurance, life insurance, motorcycle insurance, small business insurance, auto loans and home loans. SureHits also operates a full-service internet advertising agency, focusing on management of pay-per-click search campaigns. More information about the SureHits Marketplaces and other SureHits internet marketing services can be found at http://www.surehits.com.
# # #