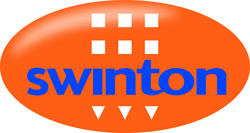 Manchester, UK (PRWEB) August 20, 2009
The unique product allows any policy holder with a minimum of two years no claims bonus, to protect their annual no claims discount.
In the event of an accident, drivers could see their car insurance premiums hiked by as much as £270 a year. Protection of a no-claims discount allows car insurance customers to claim on their policy without having to pay any extra for lost no claims bonuses. Motorists who take out the policy can make up to one insurance claim each year and still preserve the amount of their discount.
The new policy has been introduced by Swinton, the UK's leading high street retailer of car insurance, to reward careful drivers without them having to wait the obligatory four or even five years imposed by other insurers.
Steve Chelton, Insurer Development Manager for Swinton, said: "At Swinton we are always looking for new innovative ways to protect our customers and help them to save money."
"No-Claims Discount Protector plays a really important role as it covers motorists against premium hikes when they make a claim. Most car insurance providers only offer to protect a customer's no claims discount after four or more years, but we wanted to reward our customers by reducing this to just two years."
"Through this scheme we hope to give more drivers the opportunity to protect their no-claims discount and help them save money in the long term."
For more information visit http://www.swinton.co.uk/.
For more information contact Michael Travers or Anoushka Foster at Manchester PR agency SKV Communications on 0161 838 7770.
About Swinton

With 580 branches nationwide Swinton is the UK's largest high street insurance retailer
Unlike many other companies in the financial services industry, Swinton is committed to keeping its branches open for business, and part of the community
Swinton provides a one-stop-shop for the insurance and related needs of its clients, offering home, car, caravan, business, holiday, motorbike and even classic car insurance
With a dedicated team of advisors on hand at every branch to search a panel of insurers to offer quality cover at competitive rates
###