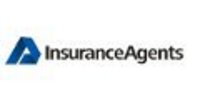 I hope you get as much from this advice as I did
Chicago, IL (PRWEB) February 22, 2011
InsuranceAgents.com releases 50+-page free guide to insurance marketing.
InsuranceAgents.com has released Our Master Guide to Insurance Marketing, 50+ pages of detailed tips and instructions to help agents sell insurance quotes more effectively. The guide is available on the firm's website.
The guide was created as an educational resource to help insurance agents utilize their leads more proficiently, close a higher percentage of sales and generate more agency income.
The guide is designed to help agents at all stages of experience maximize their success using insurance leads obtained from InsuranceAgents.com, but much of the information applies to all phases of the insurance sales cycle, with recommendations on how to serve clients more effectively regardless of the channel through which they were identified.
The report includes recommendations on such topics as:

Insurance leads: the what, the how and the why
How to use a lead management system
Communications tips
Closing the sale
Experience proves that the insurance agent must look beyond the basic contact information that the lead includes. While these data are the starting point, the agent must handle the purchased lead as attentively as he does referrals from current clients.
An insurance lead is an opportunity to expand your agency. It represents a real person who is interested in purchasing a policy. The lead is a starting point, not a guaranteed sale, and therefore must be carefully nurtured to assess needs, determine the best solution and win the prospect's buy-in.
Staying on top of new leads as soon as they are received impacts the bottom line. Leads convert over 20 times more when contacted in the first five minutes, according to company data.
Because time is critical, implementing a lead management system offers the insurance agent a true competitive advantage and dramatically improves the likelihood that this agent will be the first to make contact with the client.
"As a former top selling agent myself, I have a lot of good solid advice I like to share with other agents when they ask me for tips," says Lev Barinskiy, president of InsuranceAgents.com. Therefore, the tips that benefited his sales were compiled into this downloadable white paper for convenient Internet access by all agents.
"I hope you get as much from this advice as I did," adds Barinskiy, noting that this content has helped agents boost sales by as much as 5%.
About InsuranceAgents.com
InsuranceAgents.com provides insurance leads to agents, as well as expert advice to aid consumers in their insurance decisions. InsuranceAgents.com was ranked the 24th fastest-growing company in the U.S. by Inc Magazine in 2009. It serves thousands of agents nationwide.
###