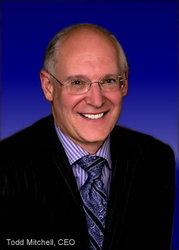 New Hyde Park, NY (PRWEB) April 1, 2011
The New York Chapter of the National African-American Insurance Association (NAAIA, New York) named Todd Mitchell Honorary Chairman during a reception at St. John's University.
Todd Mitchell is CEO of Todd Mitchell Associates, a global executive search firm to the property and casualty insurance industry.
This function also was a kick off launching the Chapter's Scholarship Program at St. John's University School of Risk Management, Insurance, and Actuarial Sciences.
Mr. Mitchell has been corporate sponsor of NAAIA for many years. His involvement in the recruitment of diversity talent to the insurance industry is well-known and respected.
About Todd Mitchell Associates
Todd Mitchell Associates are insurance recruiters serving the property & casualty (P&C) insurance industry. Since 1981, the executive search firm has met the staffing needs of insurance companies throughout the United States, Canada and Bermuda.
Todd Mitchell recruits professional talent through to level to C-Suite positions, within the disciplines of underwriting, marketing, claims, actuarial sciences, product management and loss control. The firm provides executive search solutions, career transitions, and geographic relocations, all exclusively for the P&C industry.
To learn more about Todd Mitchell Associates, call 800-886-1562.
# # #