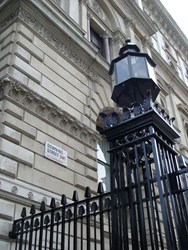 ...despite a drop in casualty numbers caused by road accidents car insurance injury claims have risen.
(PRWEB UK) 16 February 2012
David Cameron hosted a meeting at Downing Street with consumer and business groups in which he announced that he wants to put a stop to "trivial claims". The meeting follows a recommendation by the Commons Transport Committee that the UK government should bring forward legislation that requires whiplash claimants to provide objective evidence of both injury, and the effect it has on day-to-day life, prior to compensation being paid out.
As reported by car insurance comparison site Tiger.co.uk earlier this week, despite a drop in casualty numbers caused by road accidents car insurance injury claims have risen. Whiplash claims account for 70% of that total, suspected to be down to an absence of any medical diagnosis for whiplash, which leaves the area wide open to fraud.
Insurers are calling for measures to be introduced that are similar to those already in place in Germany where there is a speed threshold in place on whiplash claims. German drivers also need to obtain two medical reports to substantiate any diagnosis.
Cameron was joined at the insurance summit by several cabinet ministers as well as the Association of British Insurers and insurance firms including RBSI, AXA, Aviva, Admiral, AXA, Aviva, CFS, and Zurich.
Andrew Goulborn, Commercial Director at car insurance quote site Tiger.co.uk commented, "The recent moves by the government to take action on motor insurance fraud will be welcomed by the industry. The government has already pledged to ban referral fees from personal injury cases and we are hopeful that there will be further measures put in place to police other issues that are contributing to the rise in premiums. Our advice to motorists in the mean time is to continue to use car insurance comparison sites like Tiger.co.uk to shop around for the best deals possible."
About http://www.tiger.co.uk:
Tiger.co.uk is a trading name of Call Connection Ltd. Tiger.co.uk is a UK based, independent car insurance comparison site, offering insurance quotes from over 150 motor insurance brands. Call Connection Ltd is authorised and regulated by the Financial Conduct Authority (number 308374).