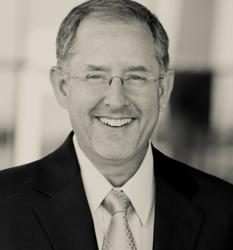 One of the great things about this supplemental plan is that it can be used anywhere.
Fort Worth, TX (PRWEB) January 17, 2012
1Dental.com now offers a supplemental plan that will allow members to maximize their savings on dental visits and, in some cases, even earn money. This dental insurance plan can be used at any dentist by itself or as a supplement to another plan.
Members say they receive significant savings through 1Dental.com discount dental plans. However, while these plans can save members up to 60% on dental work, some people want even more coverage.
"One thing we've heard from our members is that since our discount plans are so cost-effective, they're interested in how they could get additional savings," product development manager, Aaron McWilliams, said. "These new supplemental plans will provide just that for those who want added protection or larger savings."
Project manager, John Mark Anderson, added that the team just listened to what customers wanted. "The research started by customers and prospects telling us they were looking for something more, something that would cut their bill at the dentist down further," he said.
This supplemental plan could save members hundreds of dollars on dental procedures. The company's discount plans already discount the regular price of the dental bill, but with the supplemental plan, patients also receive a check for a portion of their out-of-pocket payment. Savings are determined by a preset reimbursement price for each procedure. By combining both plans, patients can potentially end up with completely free dental work or even be left with extra money after the procedure is complete.
For example, a member of the Careington Care 500 plan living in Texas would already pay a discounted price of $54 for an oral exam and X-ray instead of the typical $176. However, a member also using the supplemental plan would additionally get the predetermined amount of $75 in cash to reimburse him for the procedure. The member has just been paid $21 to receive dental work.
A supplemental plan also includes other benefits in addition to significant savings. The supplement is effective immediately on basic procedures, just like the company's best dental plan options, so members can enjoy the benefit of same-day services if needed. The plan requires no activation fee and includes no network restrictions.
"One of the great things about this supplemental plan is that it can be used anywhere," CEO, Randall Meinen said. "If a dentist refers you to another dentist or specialist, you can still benefit from the savings of the plan and not have to worry about whether or not they are in the network."
Members of the Careington Care 500 discount plan can upgrade their membership to include the supplemental plan, but it is also available to purchase separately since it can save money with any dentist regardless of network.
The supplemental plan can be used with traditional dental insurance, but in many cases it works best with a discount plan. Discount plans have no limits on use and already discount the price, so patients can typically save the most (and in some cases, actually earn money) by accompanying the supplemental plan with a discount dental plan like the Careington Care 500.
"We believe the plan will be most helpful for our current customers, or customers that already carry a discount plan. The way the plan is structured, the member will get a certain dollar amount regardless of what the customer actually paid the dentist," said Anderson. "With this in mind, a lot of members could actually make money when they partner the plan with a discount plan, and that's pretty great."
###