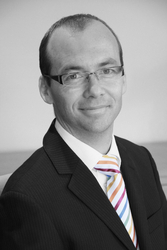 Impendulo is Xhosa word meaning answer
(Vocus) November 28, 2010
Impendulo was founded by Chris James, a familiar figure in the insurance tax arena, who identified a gap in the market for a different type of solution.
"Impendulo is Xhosa word meaning answer," says James, "and that's just what we provide: a simple answer to a complex, costly and time-consuming question. Impendulo is an IPT solution that sets the standard."
Impendulo will provide four key services to insurance companies:

Systems & Data Management, to create an integrated IPT software solution that's accessible across the entire organisation without significant additional costs.
Tax Compliance, with an experienced tax representative interacting with tax authorities, calculating tax, filing tax returns and providing assistance on all IPT matters.
Client Money Services, with an FSA-compliant solution that includes client banking facilities, segregated funds, bespoke money solutions and payment to tax authorities across the EU.
Consultancy Services, for ongoing expert advice and guidance, plus a tailored IPT strategy that streamlines the process, reduces the tax burden and ensures compliance.
Experienced players, customised solutions
Impendulo has recruited some of the best and most experienced players in the IPT industry to offer a comprehensive service.
And through a network of trusted partners, including international VAT consultants Accordance, it's able to extend its service offerings to provide a truly end-to-end solution.
"Unlike other IPT solution providers, we take care of all IPT functions," says James. "In addition, we have two key differentiators. First, our software solutions are customised, so they work hand-in-glove with clients' current legacy systems. Nobody else can offer that.
"Second, our client money services. We don't just calculate insurance tax and leave clients to arrange the transactions. Through our partnership with CaxtonFX, we're able to offer international transfers at very favourable foreign exchange rates. So clients save time and effort, and get a great deal into the bargain."
Impendulo has already started trading, and amongst its first clients are a large global insurer and a captive insurance company.
Impendulo will be formally launched in December.
###