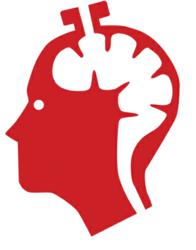 "Why You Can't Trust Insurance Agents" Video Goes Live This Week
(PRWEB) February 16, 2012
Annuity Think Tank, the #1 website for everything about annuities, released a humorous and educational video, "Why You Can't Trust Insurance Agents" this week. The Think Tank, inspired by a client's true story, developed a humorous edifying video to illustrate the importance of consumer financial education. In the video, one of the characters accuses his friend of being crazy to purchase an annuity and later realizes it was his own financial professional who failed to make him aware of how it could be a fit for him. "Just as doctors can't make a correct diagnosis without speaking to the client and hearing their symptoms, financial professionals thrive on feedback and questions from their clients," states Nathan Lee of Annuity Think Tank.
Although the Annuity Think Tank agrees that annuities are not suitable for everyone, the animated video stresses the importance of speaking to a financial professional to find out all of the pros and cons of annuities. "With all of the conflicting information on the web regarding retirement income and annuities, it is no surprise that consumers are finding it difficult to form educated decisions," answers Nathan. The "Why You Can't Trust Insurance Agents" video intends to open up consumer's eyes to the need for financial education and awareness.
Annuity Think Tank's vision is to be the first place advisors and consumers come to for innovative annuity solutions, unbiased annuity education, annuity research, and the most comprehensive annuity information on the web. Consumers interested in learning more about annuities, basic to advanced annuity concepts, and annuity calculators, please visit the consumer site, Theannuitythinktank.com, for more information. To suggest new annuity or income ideas, please email us at info(at)annuitythinktank(dot)com.
# # #