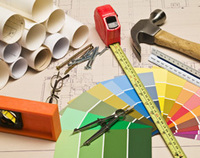 This is a major milestone in the continued development of our business of providing certified construction services to homeowners and the insurance industry.
Dallas, TX (Vocus) June 23, 2010
After a strenuous application and approval process, Campanello Construction Company (CCS) is excited to announce they are officially enrolled in the Crawford Contractor Connection contractor insurance restoration network.
With over 60 years of independent risk and claims management, the Crawford & Company's Crawford Contractor Connection helps relieve property owner's stress when they need help. This insurance restoration contractor network is the industry's solution for quickly and efficiently repairing residential and light commercial property losses. It takes all the stress, extra expense, and wasted time out of finding contractors while getting repairs completed on time.
Texas based Campanello Construction, specializes in residential and commercial repairs that include roofing, flooring, concrete, and other general contractor repairs listed on Campanello Construction Company's web site. In order to join Crawford Contractor Connection, CCS had to provide financials, references, and undergo a 6 month review. Campanello Construction Company met additional criteria including:

Insurance restoration contracting experience
Demonstrated proven financial stability with three years of financial statements
Maintains appropriate insurance
Has all required licensing
Has Workers' Compensation Insurance
Has a solid credit background
Is technologically up-to-date (e.g., digital cameras, Internet)
Maintains professional facilities, equipment, and personnel
Provides quality references
When asked about the new endeavor Mr. Frederick Marshall, CEO of the parent company Advanced Foundation Repair , stated, "This is a major milestone in the continued development of our business of providing certified construction services to homeowners and the insurance industry."
###