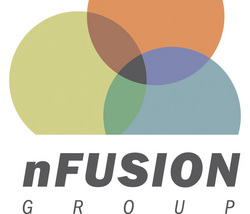 With more than 70% of all U.S. Web-search traffic routing through Google, it made sense for us to become certified to gain a competitive edge in an increasingly-complex SEM landscape
Austin, Texas (PRWEB) September 22, 2008
nFusion, one of the country's fastest-growing integrated marketing agencies, today announced its search marketing team achieved Google AdWords certification, making nFusion a Google AdWords Qualified company. The Google qualification certifies a core element of nFusion's services arsenal and significantly raises the bar for integrated marketing campaign management.
"As a client, I appreciate the fact that our agency team took the initiative and time to dive deeper and strengthen an area that was mission-critical to our business," said Anita Erickson, vice president of marketing at NextScreen. "By honing its SEM/SEO skills, nFusion has strengthened its value to me as a full-service integrated marketing agency."
To qualify for the company-wide designation, nFusion team members built and maintained an average of $100,000 or more per month in AdWords spending and passed the Google Advertising Professional Exam.
"With more than 70% of all U.S. Web-search traffic routing through Google, it made sense for us to become certified to gain a competitive edge in an increasingly-complex SEM landscape," said John Ellett CEO of nFusion. "In our business, clients want turn-key, measurable, fully integrated campaigns that hit their mark every time. As one of only a handful of agencies committing to this challenging certification process, we're now more equipped than ever to deliver successful programs that lead to increased sales."
The nFusion search marketing team manages complex SEM campaigns and integrates those campaigns with a client's overall marketing plan. In particular, the team specializes in landing-page and multi-variant analysis, and is capable of using SEM to support both branding and direct initiatives. In addition, the search team leverages SEM for market forecasting and creative testing. The combination of a talented search team and an integrated marketing agency means all client marketing campaigns can be managed by a single firm.
About nFusion
nFusion is an integrated marketing agency that combines the insight of a marketing consultancy, the creativity of an advertising agency and the expertise of an interactive shop to deliver distinctive, holistic marketing campaigns that produce real, measurable results. This award-winning agency acts as a trusted advisor to respected organizations such as Abbott, Administaff, Anheuser-Busch, Dresser Wayne, Heelys and Nortel. As one of the country's fastest-growing agencies, nFusion helps clients successfully navigate the complexities of today's dynamic marketing environment by balancing traditional advertising with a targeted arsenal of digital capabilities that includes display advertising, website design and development, search and e-mail marketing and social media marketing. nFusion is headquartered in Austin, Texas, and can be found online at http://www.nfusion.com.
###