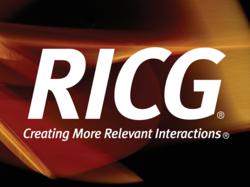 We've created Power of Permission to outline how the hospitality industry can leverage one of the most promising opportunities in marketing.
New York, NY (Vocus/PRWEB) April 07, 2011
RICG, an integrated marketing company which core competencies include variable data print campaigns and online marketing strategies, announces the availability of one of its latest thought leadership articles, Power of Permission: Today's Transparent, Permission-Based Hospitality Marketing. The 9-page analysis — available for download from RICG — walks members of the hospitality industry through the intricacies of gaining communication permission from guests and how to best leverage that permission through multi-channel marketing.
"We work closely with a number of hospitality organizations and have seen firsthand how powerful permission-based marketing can be," said Christopher DeSantis, president of RICG. "Some of our clients have expressed interest about how to gain permission from guests and how to market to them directly through both online and traditional offline vehicles. We've created Power of Permission to outline how the hospitality industry can leverage one of the most promising opportunities in marketing. In addition, incorporate the benefits of communicating with their guests in the way they wish to be spoken to. Yesterday's 'spray and pray' methodology is long gone. Whether you're communicating with your clients via e-mail, mail or by any other means, it's got to be on a one-to-one, personal basis."
The announcement of RICG's latest thought leadership article is timely. Last week, Cornell Center for Hospitality Research announced survey findings that online marketing channels, including social media, are the most effective for hospitality firms. To take that thought one step further, when these types of online strategies are implemented into a full 360-degree campaign, the effectiveness of the communications will be even greater.
According to the official press release from the Cornell School of Hotel Administration, "When asked which social media site was very effective, the largest percentage of respondents chose Facebook as tops, followed by Twitter, YouTube, and LinkedIn.
The top purpose for using these social media sites was marketing and promotion, followed closely by commerce and conversion. Just under 60 percent of the respondents said marketing and sales department set and managed social media policies."
In Power of Permission, RICG goes into detail about how a resort, hotel, or other hospitality organization can integrate social media into other on, and offline marketing efforts.
RICG continues to see considerable success from integrating variable data direct mail with customized e-mail campaigns. Multi-channel marketing is critical to claim brand awareness; furthermore addressing the guests personally genuinely gains their attention thus increasing reservations with permission.
Power of Permission is one of several thought leadership articles available from RICG for no cost. New articles are posted frequently based on RICG client demand.
About RICG
RICG, an integrated marketing company, is based in New York City and was founded over 21 years ago by Christopher DeSantis. The company provides data-driven, multi-channel marketing services to brands both locally and globally, including those within the hospitality industry.
Focusing on client relationships, RICG helps companies build their brands and create consumer loyalty through one-to-one marketing. RICG's customization power has led to the ability to match their clients' strategically valued customers with content that resonates. To learn more about RICG, please visit http://www.ricg.com.
Christopher DeSantis
RICG
460 West 34th Street
New York, NY 10001
212-944-1133
###