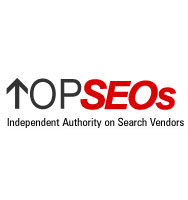 Plymouth, IN (PRWEB) February 3, 2010
topseos.com, the independent authority on search vendors, has released the rankings of the best integrated search vendors for February 2010. Thousands of vendors were put through an extensive evaluation process in order to find the best integrated search services in the industry. Once the evaluations were completed by an experienced research team, the information was analyzed, and a list of the best was created.
Integrated search is the combination of all the different internet marketing services. Companies who want to gain visibility among consumers searching specific keywords should use a balanced blend of internet marketing strategies. The companies that are recognized by topseos as the best integrated search companies have excelled in needs analysis, keyword selection, optimization and ad coordination, cost per acquisition minimization, and reporting.
The best integrated search experts for February 2010 are:
1. Wpromote, Inc.
2. Comcorp Inc.
3. SpiderBoost LLC
4. Stillwater Media Group
5. Web.com Search Agency
6. iSearch Media, LLC
7. Intrapromote LLC.
8. Evoba
9. Customer Magnetism
10. EchoPoint Marketing Partners
11. WebMetro
12. Bruce Clay Inc.
13. Enquiro Search Solutions Inc.
14. Brand.net
15. iProspect
16. Circ.us
17. Ogilvy & Mather
18. Gyro:HSR
19. Eric Mower and Associates
20. Stein Rogan
21. Page Zero Media
22. SmartSearch Marketing
23. Outrider
24. infinimedia
25. Efficient Frontier Inc
26. WebVisible
27. Position Tech
28. Reprise Media
29. Target Logics
30. KeyRelevance
The evaluation process that each company endures is completed by our experienced research team. They review every aspect of how the vendor conducts business to ensure high quality standards. To go one step farther topseos.com then contacts the clients of each firm to ask questions such as, "What analysis processes are in place to identify the competitive edges that can be obtained by a client through an internet marketing avenue?", " What is the level of competitiveness of the keywords ranked?", and "How effectively do the reports communicate the progress of the campaign?".
Integrated search companies that would like to be considered for ranking should visit:
http://www.topseos.com/rankings/search-engine-marketing-agencies/apply-for-ranking
To learn more about the top integrated search firms visit:
http://www.topseos.com/rankings-of-best-integrated-search-companies
Follow Us on Twitter: http://twitter.com/_topseos_
###