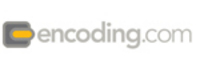 Before we settled on Encoding.com we thoroughly tested their service and other leading services and Encoding.com came out on top in terms of encoding speed, video quality, customer service and their commitment to emerging formats.
San Francisco, CA (PRWEB) June 16, 2010
Encoding.com, the world's largest video encoding service, today announced new features to its Application Programming Interface (API), enabling customers and partners to bundle Encoding.com's powerful video encoding service within their own customer-facing platforms. Cisco Eos, Giant Realm, Kaltura, and vzaar are early adopters of Encoding.com's white-label solution, which provides the seamless integration of cloud-based transcoding services directly into the video production workflow. Encoding.com customers and partners benefit from ubiquitous media format support, unmatched scalability via the utilization of cloud services, cost savings, and the assurance of timely video delivery with the industry's only guaranteed service level agreements.
Encoding.com's powerful, well documented, and extensible XML API handles the complex encoding portion of the video creation workflow. With its "white label" program, customers and partners are able to build web-based transcoding services transparently into their own platforms. The flexible APIs can easily be integrated into existing code bases. Encoding.com has also made available sample scripts for PHP, Java, CFM, C#, and other popular formats to ensure that clients are up and running quickly. In addition, the Sub-Account API feature set enables customers and partners to create sub-user accounts to track and manage individual encoding usage for their customers within a "Parent" account.
"Integrating our video platform application with Encoding.com was made easy by the robust and well-documented API. Before we settled on Encoding.com we thoroughly tested their service and other leading services and Encoding.com came out on top in terms of encoding speed, video quality, customer service and their commitment to emerging formats. As a video hosting platform, the encoding process is a critical part of our solution. The integration with Encoding.com gives us peace of mind and the confidence to focus on the front end of our business," said Ian J. Snead, Vice President of Sales and Marketing, vzaar.
vzaar, an online video-hosting platform, provides an end-to-end professional online video service. It uses Encoding.com to do all of its video encoding and Encoding.com's services are fully integrated into the vzaar platform using the Encoding.com API. This allows vzaar to encode videos of multiple formats to the desired output. The cloud-based Encoding.com service gives vzaar total automated scalability. When vzaar's customers upload their video content the source files are sent to Encoding.com using an XML request. The files are then encoded to the desired parameters and then saved to vzaar's target directory. During this process, vzaar requests, via the API, progress updates, which it then caches locally and publishes for its customers to see. For more information, visit http://www.vzaar.com.
"Advertisers rely on Giant Realm to provide access to cutting-edge content that attracts and engages the savvy young male audience. This audience of influencers expects the highest quality online experiences on their leading-edge display devices," said James Green, President of Giant Realm. "Integrating Encoding.com's transcoding service into our video production workflow ensures we deliver production quality video, and has improved our turnaround times as well as reduced our costs."
Giant Realm, Inc. is a rapidly growing media company that helps marketers reach the coveted and elusive 18 to 34-year old male online. Exclusively representing a publisher group of more than 70 premium destinations, Giant Realm delivers authentic content and caters to communities across a variety of popular entertainment categories. The company focuses on video game communities, film, television, sports, comics, humor and lifestyle and reaches 60 million guys worldwide every month and is a wholly-owned subsidiary of Burst Media Corporation. Visit http://www.giantrealm.com for more information.
"Kaltura's market leading open video platform is designed to provide our global customer base with 'best of breed' video services and solutions. We're delighted to have Encoding.com as part of our Application Exchange, the market place that makes it easy for publishers to get new video apps and services," said Shay David, Vice President of Business and Community Development at Kaltura. "With a simple API integration, Encoding.com's Kaltura App allows our publishers to enjoy continuously updated transcoding services with a breadth of supported formats and reliable service."
Kaltura provides the world's first Open Source Online Video Platform. Over 60,000 web publishers, service providers, and developers use Kaltura's flexible platform to enhance their websites, web-services, and web-platforms with advanced customized video, photo and audio functionalities. Platform functionalities include media ingestion, transcoding, editing, annotation, metadata and content management, publishing (live or VOD) to web or mobile, syndication, and analytics. For more information visit http://www.kaltura.com.
"Encoding.com's customers and partners demand a scalable, reliable and continuously updated platform for transcoding content," said Gregg Heil, founder of Encoding.com. "We focus all of our engineering development work on this core component of the video delivery process to fulfill our customers' and partners' requirements for current and emerging formats across all popular web and mobile devices."
Encoding.com, the world's largest video encoding service, makes video transcoding into all popular formats easy, cost-effective and instantly scalable for global enterprises and SMBs including video sites, agencies, and website development platforms. As the first and only encoding service offering service level agreements, Encoding.com removes the necessity for its customers and partners to make heavy investments in expensive hardware/software solutions and overhead required to manage high-volume video transcoding needs and backs it with a wait-time service level guarantee. Encoding.com received Series A funding in 2010 from Metamorphic Ventures and angel investors: Patrick Condon, Fred Hamilton, Zelkova Ventures, Dave Morgan and Allen Morgan. It was selected as an Editors' Pick for 2010 by StreamingMedia. This Software-as-a-Service (SaaS) business is based in Denver, Colorado and San Francisco, California. For more information about Encoding.com, visit http://www.Encoding.com.
# # #