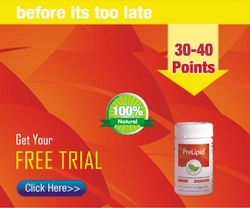 We believe pre-disease is a significant area of medicine where prescription drugs play little, if any, role and where PMI's proprietary products can make an important therapeutic contribution. In our small way, we are making the prevention possible
Whitehouse Station, NJ (PRWEB) July 8, 2009
PreEmptive Meds Inc., (PMI), the premier Integrative Medicine Company known among thousands of physicians in the US for clinically-proven, 100% natural therapeutic combinations, is announcing the launch of http://www.predisease.com , the Company's one-stop-shop online resource for educating patients and doctors and the site will be the center piece of it's direct-to consumer strategy. The site will also provide Free-Trials where consumers can register to receive 2-week free trials of any of PMI's products. Physicians have been using these proprietary formulations as viable alternatives to prescription drugs and also as first line treatments for early disease states to preempt the onset of full blown disease.
The Company is investing thousands of dollars in various online channels like Affiliate Marketing, Banner Ad campaign on Google, Email Campaigns, etc. Through these promotional channels and the generous and unique Affiliate Marketing Program, the Company plans to educate the general public about Integrative Medicine and make its popular all-natural formulations available to them.
"Healthcare costs are staggering because of chronic disease like Diabetes, Heart Disease, Arthritis, etc. Everybody talks about prevention, but there as not been any meaningful effort thus far as our healthcare system is not designed for prevention. PMI is trying to change this in a small way in the pre-disease states with our products, which are clinically-proven, all-natural formulations being increasingly recommended by doctors all across America. We are the fastest growing Integrative Medicine Company, with thousands of satisfied customers, with less than 5% cancellations. We are truly integrating the awesome power of green with medicine," stated Joe Fenn, MD, Founder and President of PMI.
After three years of selling exclusively to doctors, PreEmptive Meds, Inc. has launched its direct-to-consumer online channel with 2-Week free trials for audiences of Affiliate partners. Consumers get product worth $25 free!
The Company offers it's top tier Affiliate Partners the following:

Bonus of $1000 for exceeding 250 free trials per month
Bonus of $500 for exceeding 150 free trials per month
$35 Commission per free trial that converts to a full order (regular commission is 20% of sales, which equals $25).
60 Day Cookie Tracking
Large Target Demographic (Over 170 Million Americans)
Wide Selection Of Banner Ads and Creatives
Less than 5% returns
The Company offers four combinations of All Natural Therapeutics:

"We believe pre-disease is a significant area of medicine where prescription drugs play little, if any, role and where PMI's proprietary products can make an important therapeutic contribution. In our small way, we are making the prevention possible," added Dr. Fenn.
With Google Banner Advertisements, the Company plans to spend thousands of dollars to increase brand awareness and sales through targeted search services provided by Google. "PMI has robust creative talent in-house and we work with independent designers and web-developers to produce our wide range of creative advertisements and banners suited for our online campaigns," stated Menachem Ani, the Company's Internet Marketing Director.
About PreEmptive Meds, Inc.
Founded in 2006 by seasoned pharmaceutical executives and a world-class Medical Advisory Board, PreEmptive Meds, Inc. is the premier therapeutic company that offers proprietary, branded, clinically proven, plant-based formulations to physicians.
###