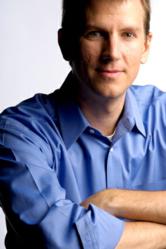 Our values allow us to grow creatively and truly provide thought leadership to our clients.
Asheville, NC (PRWEB) July 14, 2011
Can a truly democratic organization exist and make a profit? John Miles, CEO and Chief of What's Next at Integritive in Asheville,NC says "yes" and apparently, so says WorldBlu, an international company specializing in workplace democracy and handing out awards to well known companies like Groupon and Zappos, and most recently, Integritive.
Miles defines Integritive as a "decidedly ungeek" web design and development firm providing iOS or integrated online strategy for their clients, in order to bring out the "essence" that defines them. Miles put a lot of thought into that strategy. That same level of thoughtfulness goes into creating a unique workplace for Integritive, celebrating 10 years in business this year.
"It feels fantastic to be recognized along with some of the world leaders in democratic workplaces," said Miles. "It's great to be honored for something that was a part of Integritive from the beginning."
Miles, who spoke at TEDx Asheville last year to promote "Happiness in Business," continued, "It wasn't really a choice or decision to practice democracy in the workplace; I didn't see that there was any other way to do it."
"I started Integritive to create a job for myself where I would be happy, and hoped that one day the business would grow enough to where more people would be happy as well," said Miles. "It wasn't until recently that I realized we were unique in that way."
How do they do it?
Miles points to core values of well-being, mindful expansion, integrity, care and craftsmanship, and thought leadership. Miles said, "Our values allow us to grow creatively and truly provide thought leadership to our clients."
Integritive's policies allow employees to be able to choose their own job title and amend it as often as they like. They are also able to call a "pow-wow" meeting at any time to discuss problems or projects with any other person on the team, and have complete flextime so they can create and modify their work schedules as needed.
The WorldBlu Process
Organizations from the for-profit, non-profit and government sectors that have been in operation for at least one full year and have at least five employees can apply for the WorldBlu award. To be eligible, employees throughout an organization complete a survey using the online WorldBlu Democratic Workplace Scorecard™. The WorldBlu Scorecard evaluates an organization according to ten principles of organizational democracy, such as transparency and accountability.
WorldBlu Founder and CEO, Traci Fenton says, "WorldBlu-certified organizations model how more freedom – rather than fear and control in the workplace – increases innovation and employee engagement, as well as boosting the bottom-line."
About Integritive
Integritive, LLC is a web development and eMarketing firm that helps their clients communicate their authenticity and meaningfulness in the crowded online marketplace. They offer unique processes that honor both fun and big thinking. In short, they build customized websites and online marketing strategies for companies that walk-their-talk and deserve to be heard by more people.
###