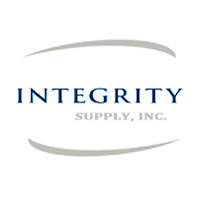 The company has become a trusted and reliable name in providing the best products from leading manufacturers.
Cleveland, OH (PRWEB) June 27, 2013
Integrity Supply, Inc. now offers cold weather kits from one of the leading manufacturers, Generac. Customers may browse through the offered collection at the online portal of the company and may purchase online thus, saving money and time. The offered collection consists of some of the user's favorite such as Cold Weather Kits, Extreme Cold Weather Kits: block Heatersm etc.
The company has become a trusted and reliable name in providing the best products from leading manufacturers. The company acknowledges the trust users have put in them and the company is not leaving any page left unturned in bringing the best industrial products to the customers.
A representative from the supply company said, "Integrity offers private labeled products bearing its name providing additional margin per product, while passing cost savings to its customers."
Explaining the working of the company, the representative went on to say, "Founded by John Colavecchio, the company operates through 3 business segments: Commercial Division, Government Division and Online Division via its extensive internet catalog."
Customers may also browse through the online portal for products from other leading manufacturers. Some of the key manufacturers Integrity have relationships with; include 3M, Purdy, Wooster, Norton, Chicago Drop cloth, Graco, Work Tools International, Inc. Tyvek and others. Thus, costumers may save money on these company products while purchasing from IntegritySupply.com.
The online store enable its customers to find their recent updates through its social media pages live on Twitter, Facebook, LinkedIn and Google+. It offers free shipping on all orders over $100.
About the Company
Integrity Supply, Inc. was established in 2000 as a wholesale distributor to provide the highest quality paint, safety and construction related supplies from leading manufacturers throughout the United States. Integrity was founded with its customers in mind by providing just-in-time delivery at affordable prices. It has established relationships with key manufacturers that absorb the inventory holdings costs and marketing funds, allowing Integrity to pass on the savings directly to the company's customers. It strives to continue to be the value-leader by delivering superior products at a fair price with unmatched service.
For more information, please visit http://www.integritysupply.com