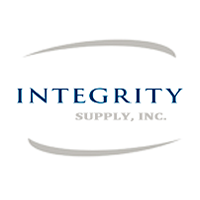 Apart from the safety glasses, this online store also offers paint tray liners at an affordable price.
Cleveland, OH (PRWEB) May 03, 2013
Integrity Supply, Inc. announced the availability of tomcat safety glasses at its online store. The online store offers these tomcat safety glasses at a great price. These tomcat safety glasses are manufactured by Sperian – UVEX.
Talking about the tomcat safety glasses, a representative of the online store said, "At Integrity Supply, we stock a large quantity of Tomcat Safety Glasses from Sperian-Uvex. Uvex is the eye and face safety brand that promotes a safer and more productive workplace through high-performing products and innovative services. We now provide you with their sleek and sporty Tomcat Safety Glasses. These lightweight and durable glasses feature a wraparound metal frame design."
"The glasses also include adjustable saddle nose pads for an improved fit and flexible rubber temple grips for increased comfort. Its impact-resistant polycarbonate lenses feature an anti-scratch hard coat and absorb greater than 99.9% of UVA and UVB rays. With Integrity Supply, you can be sure you're getting the best deals on Tomcat Safety Glasses," he further stated.
Apart from the safety glasses, this online store also offers paint tray liners at an affordable price. These paint trays are ideal for smaller areas like bedrooms. Customers can also find tarpaulins for sale at this online store. The other products available at this online store at very reasonable prices include roller frames, pressure washers, safety equipment, portable generators, spirabands, and others. Customers can also find recent updates about the online store on its social media pages such as Facebook and Twitter.
About the Company:
Integrity Supply, Inc. was established in 2000 as a wholesale distributor to provide the highest-quality paint, safety and construction related supplies from leading manufacturers throughout the United States. Integrity was founded with its customers in mind by providing just-in-time delivery at affordable prices. It has established relationships with key manufacturers that absorb the inventory holdings costs and marketing funds, allowing Integrity to pass on the savings directly to the company's customers. It strives to continue to be the value-leader by delivering superior products at a fair price with unmatched service.
For more information, please visit http://www.integritysupply.com.